+++ WARTEN AUF EIN NEUES MASTERS OF REALITY ALBUM +++
+++ GEPLANTE VERÖFFENTLICHUNG 2015 +++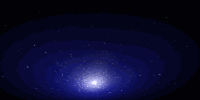 NEWS
07. Juni 2015
+++ HAPPY BIRTHDAY DAVID CATCHING zum 54. Geburtstag!
DAVE´S Geburtstag wurde bei ROCK AM RING vor laufender Kamera zelebriert mit guten Freunden der MASTERS OF REALITY, klicke einfach auf das Bild um dabei zu sein!
30. Mai 2015
+++ Hier das Konzert in London gefilmt von Dok Flay! (Fotocredits: John Leamy)
28. Mai 2015
+++ Noch ein Review von ROCK ´N´ LOAD.COM von der Londonshow.

25. Mai 2015
+++ TOURNACHLESE MASTERS OF REALITY 2015 - CHRONOLOGISCH!
(Fotocredits: ConzertNews.be)
DAUWPOP, NL: Absinthe, Jim And Me. Bilder: MOR @ DAUWPOP
TRIX, BE: Absinthe, Jim And Me, Doraldina´s Prophecies und Third Man On The Moon
GARAGE, GB: Into / Up In It, Deep In The Hole, Third Man On The Moon und Doraldina´s Prophecies
+++ Artikel: ROCKSHOT.CO.UK, KEYS AND CHORDS.COM. Bilder: CONZERTNEWS.BE

17. Mai 2015
+++ ABBY TRAVIS, die MASTERS OF REALITY TOURPOWERBASSFRAU hat heute geheiratet. Wir wünschen Ihr alles erdenklich Gute!
+++ Setlist vom gestrigen MASTERS OF REALITY Londongig @ Garage. (Fotocredits: Mike Herbert)

16. Mai 2015
+++ Weltexklusiv auf mastersofrealtiy.de! Die MASTERS mit Ihrem neuen Song "BACK TO YOU" gestern live @ TRIX, Antwerpen hier! Danke Chris für diesen wunderschönen Abend!!!
+++ Hier noch der belgischer Bericht: "EFFICIENTER DAN EN HOHE DRUCKREINIGER", in dem man auch die Setliste nachlesen kann. (Quelle: Knack.be)
+++ Und Bilder vom Set, wo IAN CLEMENT der Vorband WALLACE VONBORN bei dem MASTERSSONG "Why the Fly" auf der Bühne steht. (Quelle: Cutting Edge.be)

14. Mai 2015
+++ Setlist Dauwpop, dieser Gig war zum Vorglühen für die Headlinershows in Antwerpen und London. (Fotocredits: Jan Veltman)
13. Mai 2015
+++ Morgen beginnt die MASTERS OF REALITY TOUR! Den Auftritt auf dem DAUWPOP FESTIVAL kann man sich morgen um 18.15 Uhr hier im Livestream ansehen. Viel Spaß!
22. April 2015
+++ HAPPY BIRTHDAY GOOGE! Googe der ehemalige MASTERS OF REALITY BASSMANN, wird heute 56 Jahre alt, herzlichen Glückwunsch von allen Fans nach Pasadena!!!!!!!
16. März 2015
+++ Die MASTERS OF REALITY sammeln sich gerade in New Jersey um ihr neues Album fertigzu- stellen. Erste Fotos und Eindrücke könnt ihr hier bei Facebook sehen, die PAUL POWELL heute reingestellt hat. (Fotocredits: Paul Powell)
+++ Das neue MASTERS OF REALITY BANDLINEUP bei den Aufnahmen, Proben und auch auf der kommenden Tour lautet: CHRIS GOSS - Gesang & Gitarre, JOHN LEAMY - Drums, PAUL POWELL - Bass und Neuzugang JOSH URIST - Gitarre & Keys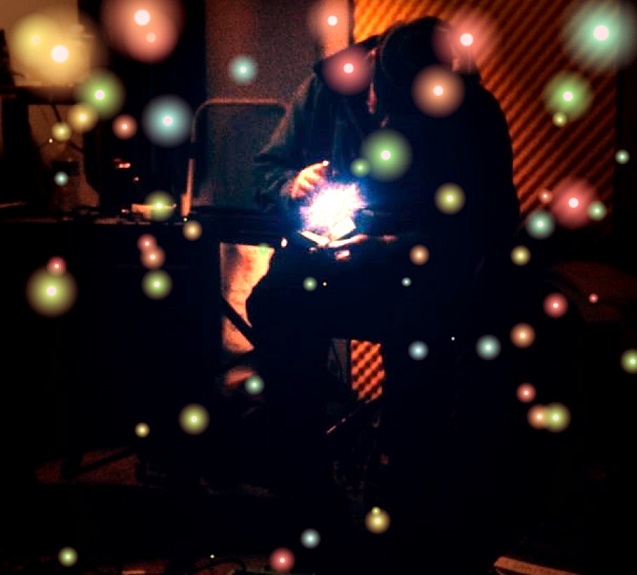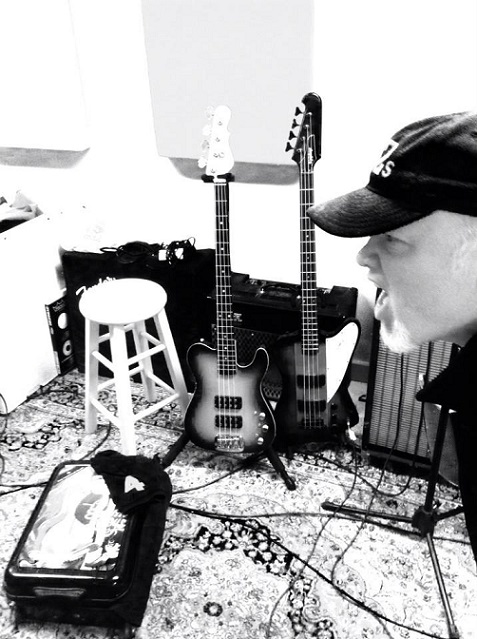 04. März 2015
+++ SCOTT WEILAND (STONE TEMPLE PILOTS, VELVET REVOLVER, WILDABOUTS) spricht mit dem Magazin ESQUIRE über seine momentan beliebtesten Bands. Die MASTERS OF REALITY sind auf jeden Fall mit dabei.
Scott Weiland: "I got turned on to Masters of Reality by [producer] Brendan O'Brien because he was a big fan and played me some of the stuff off [1992's] Sunrise on the Sufferbus. I remember hearing 'Jodie Sings' for the first time and how they would have these walls of guitar and then [singer/guitarist] Chris [Goss] would just have this beautiful voice that would soar over the top of the guitar riffs. You can see where Queens of the Stone Age's Josh Homme got his influence from [Goss produced Queens' first three albums]. That clean, very not-broken-up voice over the top of these raucous riffs. I was part of this album that was [1997's How High the Moon:] Live at the Viper Room and I sang this song 'Jindalee Jindalie.' My first side band was Magnificent Bastards, and Chris, through one of the guys in our band, ended up producing all the music we wrote and recorded. We never did make a full album, but we recorded about five songs, and had a song in Tank Girl called 'Mockingbird Girl.'"
Den kompletten Artkiel könnt Ihr hier lesen. (Quelle: esquire.com)

15. Januar 2015
+++ Das Akkustikset der MASTERS OF REALITY auf der kleinen 3 ON STAGE Bühne, welches 2013 während des PINKPOP Festival stattfand könnt Ihr jetzt ansehen. Auf der Bühne, PAUL POWELL, CHRIS GOSS und Mr. JOHN LEAMY. Set: Looking to get rite, Hey Diana und Jody Sings.

31. Dezember 2014
+++ MASTERS OF REALITY .DE wünscht allen FANS einen GUTEN RUTSCH ins JAHR 2015 das fantastisch werden wird, denn es erscheint das neue MASTERS OF REALITY ALBUM, vielleicht sogar ein neues TIM HARRINGTON ALBUM, zudem kommen die MASTERS AUF TOUR, wow was will man mehr!!!
+++ Bei der neuen Serie SONIC HIGHWAYS von DAVE GROHL für den Sender HBO, lege ich jedem MASTERS OF REALITY Fan die Episode 5, Los Angeles ans Herz. Hier sieht man viele Bekannte wie z.B. Josh Homme, Dave Catching oder Chris Goss. Zudem wird einem ein intimer Einblick in die RANCHO DE LA LUNA gewährt, die Fred Drake aufgebaut hat. In Deutschland habe ich die Folge Weihnachten in deutsch auf Spiegel Geschichte gesehen, empfangbar auf dem Bezahlsender Sky, ich war begeistert über das was ich gesehen habe! Hier der Trailer.

25. Dezember 2014
+++ CHRIS GOSS: "The vat of Christmas sauce is on slow simmer til morning. Pies and lemon bars baking. Wishing you love magic and Merry Chrismas. The Mastes."

10. + 14. Dezember 2014
MASTERS OF REALITY EUROPATOUR!
+++ Im Mai 2015 kommen die MASTERS OF REALITY erst einmal für 3 Tourdaten nach Europa. Weitere Gigs werden wahrscheinlich 2015 folgen. Alle Infos und Links dazu findet Ihr hier.

06. Dezember 2014
+++ Alles Gute zum Nikolaustag! THE VOICE AND THE VISION...

27. November 2014
+++ CHRIS GOSS sendet auf TWITTER nicht nur Thanksgiving-Grüße, sondern teilt auch mit, dass wir im Frühling 2015 das lang erwartete neue noch unbetitelte MASTERS OF REALITY ALBUM erwarten dürfen an dem er schon seit 2012 hermumbastelt. Eine Tour in den USA und EUROPA sollen ebenfalls folgen.

31. Oktober 2014
+++ Hier kann man sich das neue Video VAMPIRES (BIG DRAIN) von WALLACE VANBORN ansehen Der Song wurde von CHRIS GOSS produziert, er singt auch die Backingvocals!

27. Oktober 2014
+++ Noch ein Schnappschuß vom BEAUTIFUL LIFE FESTIVAL 2014 mit einem MINI und MAXI MASTER OF REALITY

21. September 2014
+++ HAPPY BIRTHDAY CHRIS GOSS!! Chris ist heute 55 Jahre alt geworden, alles Gute und herzliche Glückwünsche zum Geburtstag von Deutschland nach Joshua Tree!

17. September 2014
+++ Hier findet Ihr noch ein langes aktuelles CHRIS GOSS Interview auf SOUNDCLOUD von DEAN DELRAY. Das eigentliche Interview startet ab der 19. Minute.
05. September 2014
+++ Das neue Album "THE ORB WE ABSORB" von unseren Freunde WALLACE VANBORN, produziert von CHRIS GOSS auf der RANCHO DE LA LUNA erscheint am 30. Oktober 2014.
Sieh den bösen VIDEOTRAILER & TOURDATEN!

08. August 2014
+++ Die MOJAVE LORDS kommen! Das komplette Album "UNFUCKWITHABLE", welches im August veröffentlicht, im Oktober 2014 auf Vinyl rauskommen soll und auf der RANCHO DE LA LUNA aufgenommen wurde, kann man sich hier anhören und auch downloaden.
Aufgenommen auf der Rancho de la Luna in Joshua Tree, CA von David Catching und Kevin Bingo Richey. Mixed und gemastert von Matthias Schneeberger.
Beteiligt an diesem Album waren:
David Catching - Guitars, Bass, Synth,
Kevin Bingo Richey - Vocals, Guitars, Bass, Synth
Brian O'Connor - Guitars, Bass, Drums, Backing Vocals
Barrett Martin - Drums
Joey Castillo - Drums
Danny Frankel - Drums
Chris Goss - Backing Vocals
Sven Altmetz - Backing Vocals

07. August 2014
+++ Die erste Radiosingle SUPPLY AND THE DAMNED von WALLACE VANBORN kommenden Album THE ORB WE ABSORB kann man hier hören! Produziert und gemixt von CHRIS GOSS.

27. Juli 2014
+++ GRATULATION MR. UND MRS. WHITE! JEORDIE WHITE hat geheiratet, DEE SNIDER von TWISTED SISTER hat die beiden getraut. Unter den illustren Gästen waren auch CHRIS GOSS und FRED SABLAN (beide GOON MOON), JOSH FREESE sowie MARILYN MANSON anwesend.

22. Juli 2014
+++ FREUDE!!! Es tut sich was auf der RANCHO DE LA LUNA! CHRIS GOSS sowie JOHN LEAMY twittern. Man kann davon ausgehen das die Arbeiten am neuen MASTERS OF REALITY Album weiter gehen!

19. Juli 2014
+++ HAPPY BIRTHDAY TIM! TIM HARRINGTON, der MASTERS OF REALITY Gründer, ist heute 57 Jahre alt geworden, herzlichen Glückwunsch von allen Fans nach Syracuse.
10. Juli 2014
+++ GEWINNSPIEL EXKLUSIV AUF MASTERSOFREALITY.DE
Gewinnt eine CD von KENSICO, signiert von GAëLLE BELLAUNAY der Cheffin der Band. Dieses Album gibt es bis jetzt noch nicht in Europa zu kaufen, nur über die BANDSEITE VON KENSICO. In Deutschand kann man sich das Album "White Sage" aber über AMAZON downloaden.
Beantwortet einfach die Frage, wie heißt der 3. Liedtitel des Albums? Tipp: es ist eine Straße die es in dem Ort Joshua Tree gibt. Der Song wurde von Mathias Schneeberger und Chris Goss mitgeschrieben und wirken aktiv neben Alain Johannes in dem Song mit. Teilt mir die Lösung bis zum 21.07.2014 hier mit! Allen Teilnehmern wünsche ich viel Glück!

02. Juli 2014
+++ Schöne Fotos vom DAVE´s Geburtstagshappening hier! (Quelle: Thommyvon Photography)

07. Juni 2014
+++ HAPPY BIRTHDAY DAVID CATCHING!!! (Fotocredits: Abby Travis)
05. Juni 2014
+++ DAVE CATCHING in der aktuellen Ausgabe der COACHELLA VALLEY WEEKLY.

01. Juni 2014
+++ CHRIS GOSS: "Mixing WALLACE VANBORN almost done. Excited for all to hear this. Then to a giantly cool multi-media TBA event. THEN THE NEW MASTERS. Great year."
(Quelle: Twitter) (Fotocredits: Wallace Vanborn - Anton Coene)
29. Mai 2014
+++ DAVID CATCHING erzählt in diesem Artikel über die RANCHO DE LA LUNA und über die lokale Musikszene bei sich in der Wüste.

23. Mai 2014
+++ CHRIS GOSS produziert die belgische Band WALLACE VANBORN auf der Rancho de la Luna, nachdem ALAIN JOHANNES aus persönlichen Gründen diesen Job abgeben hat. Sie scheinen viel Spaß dabei zu haben, siehe Foto. Mehr Infos hier "Arrival in the dark" und "Ready for layers".
+++ Ferner erscheint heute noch das Best of Album "A HARD DAY´S BAKER" von GINGER BAKER auf dem auch auf CD 2 "ANTS IN THE KITCHEN" von den MASTERS zu hören sein wird.

11. Mai 2014
+++ GINGER BAKER, Ex MASTERS OF REALITY, veröffentlicht nach 16 Jahren endlich wieder ein neues Studioalbum mit dem Titel "WHY?". Es erscheint am 16. Mai in Deutschland. Zudem kann man hier einen passenden Artikel des ROLLING STONE lesen und schon einen Song anhören.

10. Mai 2014
+++ WELCOME TO THE OTHER SITE... MASTERSOFREALITY.DE jetzt auf Facebook, genau hier!
22. April 2014
+++ HAPPY BIRTHDAY GOOGE! GOOGE, der ehemalige MASTERS OF REALITY BASSMANN, wird heute 55 Jahre alt, herzlichen Glückwunsch von allen Fans nach Pasadena!!!!!!!
15. April 2014
+++ Kommt bald /Comming soon CHRIS GOSS "MY LIFE STORY"

06. April 2014
+++ BILL CLINTON hat einen guten Musikgeschmack siehe unten rechts. MASTERS RULES!!!

02. April 2014
+++ DAVID CATCHING´S UNGLAUBLICHE GEBURTSTAGSFEIER! CHRIS GOSS und viele andere Künstler werden am 07. Juni 2014 im PAPPY & HARIET´S auftreten. Mit dabei sind die EAGLES OF DEATH METAL, FATSO JETSON und JESIKA VON RABBIT. Tickes gibt es hier.
+++ ABBY TRAVIS tritt am 16. Juni in Los Angeles im BORDELO auf, siehe unten...

26. März 2014
+++ Den Artikel "GENIE UND KNOCHENBRECHER" über GINGER BAKER und seinen Film "BEWARE OF MR. BAKER" kann man hier lesen.
Der Film erscheint auf DVD und Blu-Ray mit deutschen Untertiteln am 17. April 2014 bei Amazon.

20. März 2014
+++ R.I.P. LIZ BAKER, die Frau von GINGER BAKER ist vor einigen Tagen gestorben, sie war eine lebenslustige, immer nette Frau und war nie verbittert, auch wenn Sie durch Ginger auch eineige Tiefen durchmachen musste. Ihr ist es auch zu verdanken, dass Sie Ginger Anfang der 90´er Jahre überredet hat mit CHRIS und GOOGE zu jammen.
Was danach folgte ist Geschichte, Ginger trat den MASTERS OF REALITY bei und es entstand wohl eines der besten Masters Alben "SUNRISE ON THE SUFFERBUS".
Ginger mit Liz ganz Rechts mit Ihren Kindern Nettie, Leda und Sohn Kofi

14. März 2014
+++ NUMBERS! What´s going on? CHRIS GOSS is our Number ONE! (Quelle: Chris Goss Twitter)
09. März 2014
+++ Das DR. MARS "STARS IN OUR FAVOUR" Review von FELICITY HALL, kann man hier lesen.
(Quelle: Getyourrockout.co.uk)

06. März 2014
+++ DR. MARS, die Band von LIAM O´MALLEY und JOHN LEAMY (MASTERS OF REALITY) spielen diesen Samstag in New York, Brooklyn @ THE GUTTER. zusammen mit LORD CLASSIC, der Band ZL, SUICIDE KLINIK und SUN SPARROWS. (Quelle: Liam O´Malley)
05. März 2014
+++ MASTERS OF REALITY Bassmann PAUL POWELL wird bald live in London jammen und spielen! Der Event We´re still alive findet am Samstag den 29.03.2014 im MY PALACE CLUB statt.

02. März 2014
+++ GINGER BAKER (EX. MASTERS OF REALITY) Drummer feiert bald seinen 75. Geburtstag in Londen, am 3 Mai, in der ISLINGTON ACADEMY.
Date and Venue details for "A Drummer's Tale Live" : Legendary drummer Ginger Baker will perform a very special one off concert at the Islington Academy London N1 on Saturday May 3rd 2014.
"A Drummers Tale Live" will feature music from Cream, Blind Faith, The Graham Bond Organisation, Airforce, Baker Gurvitz Army, Fela Kuti and Jazz Confusion.
The concert is to celebrate Mr Baker's 75th Birthday and the release of the career spanning anthology "A Drummers Tale".
Ginger will be joined by his band and some very special guests.
There are a limited number of VIP tickets which are only available here on PledgeMusic. This VIP ticket will include a copy of the 2 CD, a copy of the autobiography "Hellraiser" and a copy of the limited edition Family Album Picture Book which will be sent to your home.
You will also be invited on the day to an exclusive pre-show exhibition of memorabilia, photo's and pictures from the "Family Album Picture Book". We look forward to seeing you all there.

18.+ 19. Februar 2014
+++ Ein Schnappschuss von CHRIS GOSS aus Las Vegas, wo er gerade arbeitet. (Quelle: Twitter)

Links: Chris Goss: "Trying to blend in Las Vegas"
Rechts: Chris Coss mit der Schauspielerin Paz de la Huerta und Roxy Saint


04. Februar 2014
+++ Neues vom MASTERS OF REALITY Boss: CHRIS GOSS is currently composing the score for the new JOSH EVAN´S feature 'Silver'.
Chris Goss says, "So excited to be working with Josh Evans. And even more so with the film being set in Las Vegas and it's endless layers of seductive psycho-inspiration. I'm doing much of the composing in Las Vegas, which is very dangerous for a man who loves casinos." Actor Michael Madsen leads the cast.
'Silver' will also feature a performance by ROXY SAINT ('Zombie Strippers') who worked with Chris Goss on her DVD 'Underground Personality Tapes'. (Quelle: Facebook.com)


03. Februar 2014
+++ Ein neuer CREEPJOINT Song namens "RELICTS OF THE FUTURE" ist aufgetaucht. Das neue Werk von TIM HARRINGTON kann man hier anhören.


23. - 25. Januar 2014
+++ Wir trauern um AL DUNN aka MR. OWL. Er ist mit gerade einmal 56 Jahren an Leukämie gestorben. Al war MASTERS OF REALITY Keyborder und spielte u.a. das tolle Intro auf deren ersten Platte zu "Kill the King" ein. Wir wünschen Seiner Frau und seinen Kindern alles Gute und viel Stärke. 16 Jahre lang, bis zu seinem Tode hat Al in Syracuse in der LETIZIA AND THE Z BAND die Keybords gepielt. Erfahrt hier mehr über Ihn.

Googe Endiveri Al Dunn Vincent Ludevico Chris Goss Rick Rubin Tim Harrington

MICHAEL JUDE OSTUNI: "My condolences go out to Mel and Al´s children and his family. I asked Al once why everyone called him Owl.... he told my that he and Harrington used to play the hotel circuit down south and down south when they said his name it sounded more like Owl than Al.. It stuck."

TIM HARRINGTON: "My heart sunk when I heard Al had passed. I was unaware he was ill and immediately I regretted not having seen him in many years. When we met i was 15 years and he was 16 or so. We learned songs and jammed in his mothers basement. Alice Cooper, Zeppelin, Johnny Winter.
Al had a Dan Armstrong guitar and a Sunn concert lead amp. He really wasn't playing keys yet. Al sang He did pretty good renditions as I recall. We played in too many cover bands before he became a "Master". Intrinsically he was quiet and thoughtful but on stage He became Salvador Liberace Dali. A Praying Mantis... In Memorium Alan Dunn."

CHRIS GOSS: "A truly unique man passed today from leukemia in Syracuse, NY. Masters of Reality' first keyboardist Mr Owl aka Al Dunn. Sudden news, sad." (Twitter)

LETIZIA AND THE Z BAND: "We reluctantly, and sadly, said good-bye today to one of the finest musicians, and people, this city has had the pleasure to experience.
Al Dunn, our keyboard player and friend, for the past 16 years, passed away earlier today following a battle with leukemia. We so appreciated all the prayers, and caring that was shown over the last couple of weeks. It was Al´s wish to keep this private, and, for all of you to pray unconditionally without knowing why, was overwhelming. It touched not just my heart, but Al´s wife as well, as she saw all the love and prayers coming in on facebook.
We will all miss Al more than we can express, but will remember him for the great person, loving husband, father, and friend, that he was. Al, we love you, and will miss you forever !!!!!!!!!" (Facebook) (Photocredits)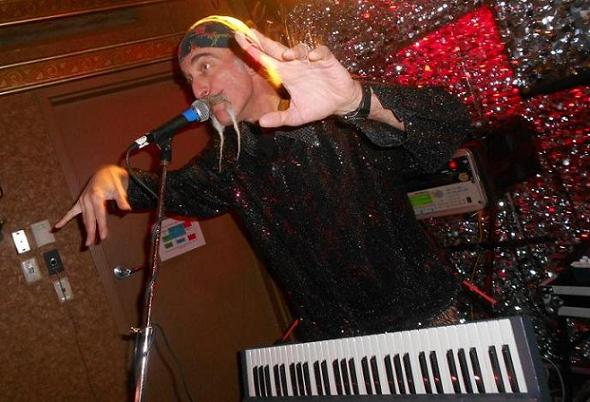 GOOGE: "I want to say, the world lost a great person and a brilliant musician, I was lucky enough to be able to make music with Al (Mr. Owl) and will always be a better person for that experience!
He was truly a very special person, that we'll all miss, and love from my family to Melanie..."
RAKU WASHISHU TATANKA: "I took piano lessons from Al (aka Mr. Owl) when i was 10-11... it wasn't until i was 13 that i saw him onstage with the Masters of Reality, and he blew my young mind away, changing me forever. RIP AL."
JUSTIN FARRAR: "R.I.P. Al Dunn. I first met Mr. Owl in the '80s when he earned extra scratch in my dad's nightclub band in Syracuse. I was just a little kid who thought he was the coolest. Which, of course, he was."

11. Januar 2014
+++ TAX THE HEAT geben in diesem Video einen kleinen Einblick in den Aufnahmeprozeß ihrer neuen EP. An den Reglern CHRIS GOSS.


NEWS ARCHIV
Für weitere Infos klicke Dich hier ins News Archiv. For more Information click here for the news archive.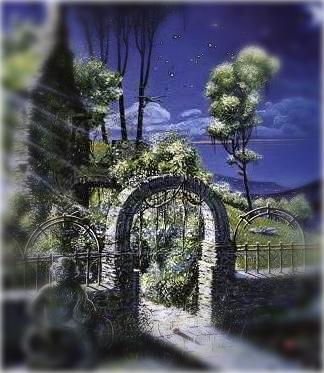 © Thomas Hornbruch Productions