NEWS ARCHIV 2011
30. Jahre Masters of Reality
1981-2011

31. Dezember 2011
+++ 30 Jahre Masters of Reality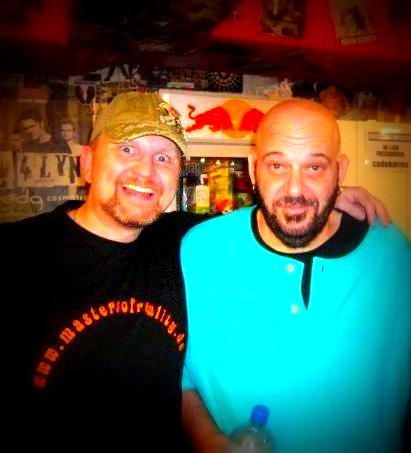 Danke an alle Teilnehmer, die bei der Serie "30 Jahre Masters of Realty" mitgemacht und Ihre wertvolle Zeit geopfert haben. Das ganze Unterfangen war zwar ein hartes Stück Arbeit für mich, aber die zahlreichen Resonanzen und netten Gespräche und irren Storys haben mich dafür entschädigt.
Die erhaltenen Kommentare habe ich alle wertungsfrei und unzensiert gepostet. Leider sind sehr viele Leute im Streß gewesen, sodass ich viele mögliche Stories und Kommentare nicht veröffentlichen konnte... z.B. wäre es schön gewesen, von Ginger Baker zu hören, er ist über die Feiertage von Südafrika nach England geflogen. Seine Tochter Leda Baker hat mehrmals versucht Ihm ein paar Zeilen abzuringen... oder von Ed van Zijl (Mascot) oder Rick Rubin etc...
Das Jahr 2011 war leider nicht so prickeld für die Deutschen Fans gewesen, die Tour der Masters mit The Cult verlief nur in England und den Beneluxstaaten, die angekündigte Deutschlandtour wurde wegen Terminproblemen gecancelt.
Das Jahr 2012 verspricht uns hingegen eine hoffentlich sehr tolle und ideenreiche GOON MOON Platte, was ja schon fast wie ein neues Masters of Reality Werk anzusehen ist... Ferner ist im März 2012 ein alter Masters Bekannter in Deutschland auf Tour, freuen wir uns auf ein paar Deutschlandkonzerte mit Mark Lanegan, der Creature with the Atom Brain mit im Gepäck hat!
NUN auch zuletzt von mir, DANKE an die Band für 30 Jahre beste Rockmusik! Ich bin immer wieder beeindruckt, was die Band, deren Mitglieder und deren Umfeld alles auf die Beine stellt, wir möchten gerne noch viel mehr davon!
Alles andere wird sich zeigen, ich wünsche Euch allen einen GUTEN RUTSCH und ein tolles NEUES JAHR 2012!
Euer Thomas

27. Dezember 2011
+++ 30 Jahre Masters of Reality
TIM HARRINGTON (MASTERS OF REALITY Gründer, CREEPJOINT, Ex. BOGEYMEN):
CHAPTER 2: He did the "I am a D.J. I am what I play BEEP BEEP" routine and I was in an endless blur of stupid cover bands to make some money. Mangling vapid dance music. We jammed in an old union hall with a hydraulic elevator weiterlesen.

25. Dezember 2011
+++ 30 Jahre Masters of Reality
CHRIS GOSS (MASTERS OF REALITY, GOON MOON, Joshua Tree):
To Our German Fans from Chris Goss, Christmas 2011:
First duty, clarification of intention here. Since Masters of Reality's first album didn't birth us into the world's face until 1989, I'm not sure that a "Jahre 30" title on all of this is appropriate. But in appreciation of all the contributors, and the fact that this site's webmaster Thomas Hornbruch is the most enthusiastic Masters fan in Europe and the most persistent pain in the ass in the world - well here we all are.
I really don't know what to say that the music hasn't already said. So I'll just ramble like a moron... If I had won a Grammy that QOTSA and I were nominated for 2 years ago, you'd most likely had gotten a good blurb from me on the current state of pop music. But no license to spiel. Just more labor. Like those horrid new guitars with built in scratches and fake ageing. You gotta earn your scars. Track mark tattoos anyone? Wanna live in the Caesarean Section? Be careful.
And wrong forum here anyway, except the odd factoid for you 'Bluthund' to sniff out. A band can be a burden. A bird can be abandoned. Tweet me. No. Eat me.
"A shout out to my long trusty publicists Heidit and Obscurit, and of course my Lord, Jesus." But what about today Chris, you surely wonder?
Did I mention that the Black Eyed Peas are the most cheesy unbearable, torturously whatever since whenever? Making friends wherever I go. LaLaLa Tra LaLaLa
I'm not an intellectual. We already have Albini and Eno to tell you how futile your current efforts are. (While both merrily keep shovelling out music on all formats.) Eno, the genius for my money. So much hope for my hair brained scheme of Ono, Bono, Eno's collaboration cover of Sonny Bono's "Needles and Pins". I know you know.
You asked for it Hornbruch. You want me to write a few more lines? Merry Christmas -- my very best:
Q: "Why did the restaurant hire a Chinese electrician?" A: "To get the lights to Dim Sum."
Q: "Why did the Doctor stop doing nose jobs?" A: "He was tired of working at the olfactory."
And to all the lovely contributors, Thank you, and a Holiday wish! On the 13th day of Christmas my true Love sent to me, One case o' dillas. A pair of palegics, and a whole fucking mess o' patamia. Whatevvv... Tah, Bah, Ramble On. 2012 Love, Goss

24. Dezember 2011
+++ FROHE WEIHNACHTEN AN ALLE MASTERS OF REALTIY FANS! EUER THOMAS

23. Dezember 2011
+++ 30 Jahre Masters of Reality
NICK LUCERO (PETER MURPHY BAND, THE FLYS, THE PINK WOLVES): I could write a book on the influence Chris and the Masters have had on me and my career (as you know he has produced me as well)... Its so hard putting into words the influence the Masters have had... Close...

11. Dezember 2011
+++ 30 Jahre Masters of Reality
DAVID CATCHING (MASTERS OF REALITY, RANCHO DE LA LUNA´S HUMLE HOST, DJ RECORD PLAYER, EARTHLINGS?, EAGLES OF DEATH METAL, pure ROCK and ROLLER, SWEET LOVER, MIXOLOGIST, TASTY COOK and PARTY CO-ORDINATOR): lest hier das David Catching Interview!

01. Dezember 2011
+++ 30 Jahre Masters of Reality
LIAM O´MALLEY (DR. MARS, Tourmusiker MASTERS OF REALITY 2005 ARF, New York):
John Leamy and I were working at a New York digital agency in the late 90s; I was producing a project John was doing some illustration for. We got to talking about music, at that time he was in the band Satellite, we had some shared interests but at the time I didn't know he was part of Masters. I had a trio, VIVA, and we were playing our first gigs. The sound was pretty much Cheap Trick meets instrumental surf. On the day of a gig, I'm walking down Houston street towards our rehearsal space and run into our drummer, walking in the other direction. For the usual idiotic reasons, he has decided to quit that day. Well, the show must go on and I call the only drummer I know, John. He's already booked for the night to attend a bachelor party or something. BUT he comes through and plays the gig and everyone is blown away by how powerful we sound with our 'new' drummer.

So that's it for VIVA and I spend the rest of the summer demoing about 12 songs on a four-track. I make a cassette copy for John and about a week later he tells me "We are making this record!" He knows every word of every song already. John and I became "Dr. Mars" and ended up recording about 15 songs then and have been writing and playing together ever since.

John introduced me to Chris shortly after that - one of my best memories of the Masters of Reality was the time I went to visit them in Joshua Tree as they were recording "Deep in the Hole" - I was there the night Dave Catching brought a lap steel to try out parts on what eventually became "Counting Horses."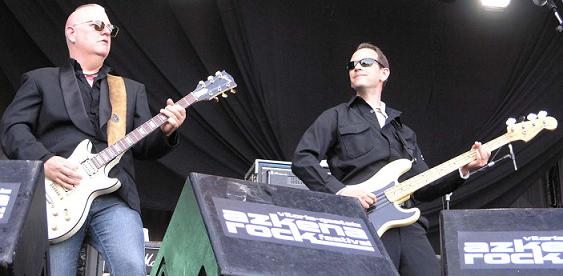 Then in 2005 I got the opportunity of a lifetime when Chris and John asked me to play bass for Masters of Reality for the Azkena Rock Festival in Vitoria in the Basque Country, Spain. Of course at that time I did not even own a bass but John vouched for me. I got a bass pronto and practiced hours every day for weeks. We had a great couple days in New York rehearsing with Dave Catching on guitar, and then a fantastic trip and show in Spain. We had a particularly memorable night at a cider house in Vitoria - many of my memories of Chris have to do with food - one year my wife Lydia and I got to share Chris' famous family-recipe 'stuffed shells' over the Christmas holiday at Chris and Cynthia's place. I do hope Chris revisits the idea of the very heavy version of "The Stroll" that we had worked up for that show.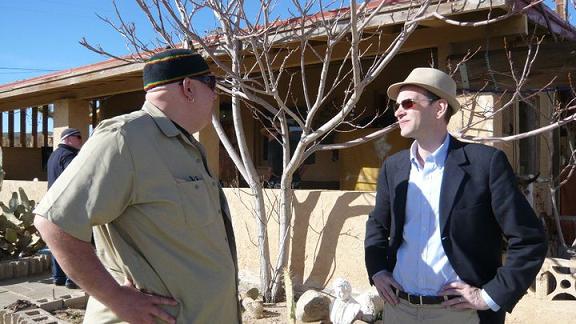 In early 2008, after a very serious surgery, Chris really helped in my recovery by asking me to come out to Rancho de la Luna to record some Dr. Mars songs before he and John got to work on "Pine/Crossing Dover". The need to get myself together to make the trip provided me with a great goal to focus on. Chris provided so many great ideas and inspiration during those sessions. I'm very grateful I've had the opportunity to work and play with Chris and John over the last ten years, and I look forward to more opportunities in the future.
I consider myself extremely lucky to be among the few who have been onstage with Goss and Leamy as part of the Masters family - playing bass on "Third Man on the Moon" to thousands of appreciative fans is something I'll never forget.
LIAM O´MALLEY

26. Novemver 2011
+++ 30 Jahre Masters of Reality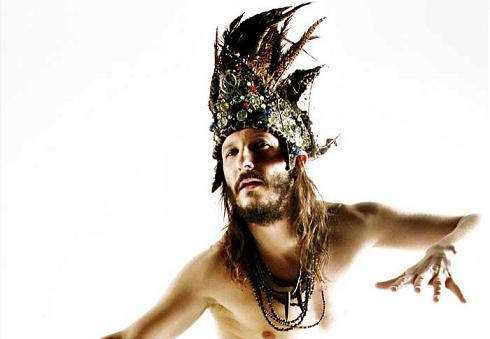 THOMAS FELBERG (Sänger bei SMOKE MOHAWK & WE, Oslo, Norwegen): Here is my story: It was summer of 1999 when WE were support act for MOR in Europe. It was in Amsterdam and it was mid-august I think. The tour had been goin´for a while and we had all become friends were hanging out after the show. For some reason we were parked in this parking complex with the nightliner bus both bands and crew shared. Beers were opened and smokerings filled the air. I can remember we listened to The Meters. Then we all got a bit drunk and had to go out on the town. It was close to the centre and we decided to walk.
I guess we were about 10 people walking, drinking and laughing. On the way we passed a car that had an automatic warning alarm if you approached it. It went "Protected by viper stand back" in a male mechanical voice.
Chris Goss had a little old mini taperecorder he brought with him everywhere at that time. Remember those? With small mini tapes. Anyway Chris recorded that message and started to play it out loud as we went along. In the end it became a sort of mantra and guided us along. It attracted a bit of attention and also being 10 rowdy guys heading into the seedy part of Amsterdam. I think we were close to the red-light district when we suddenly were in some small streets and passageways.
I think we were heading for a club the bassplayer in MOR at the time Paul Powell wanted to go to. As the "Protected by viper please stand back" voice became louder and louder bouncing off the walls in the smaller and smaller streets of Amsterdam I began to feel a bit more creepy and paranoid about the whole thing. There were lots of strange fucked up people around and not much else and it was well after midnight.
What did we know? We didn´t even know where we were? At least not me who had just gone along for the walk and no had plans except a good time. Having tested the coffee shops properly earlier that day, my mind were spinning and it felt that the streets and the people were narrowing together and also closing up the escape route we came from.
When we couldn´t go any further and the mantra of "Protected by viper please stand back" had come to an almost (at least in my stoned ears) deafening roar that echoed like thunder through the narrow cobbled streets. The reality for those who were master of it at that night was I guess, that we had arrived at the club we were supposed to go to. Then all of a sudden just before the armies of nightly Amsterdam were about to swallow us whole. I suddenly heard Chris Goss voice saying "bye bye. See you tomorrow guys..." then suddenly a taxi had miracolously conjured itself up out of nowhere. Chris sat down inside and disappeared. Leaving us stranded in Amsterdam.
At least that´s how it felt. What happened after that is a bit blury. But nothing bad happened and I think we went to a club and had a good time and somehow managed to stagger back to the bus without any incidents that wasn´t called for. If you know what I mean. That was anyway a bit of a mystical experience. Chris Goss and me personally and with WE have had many great, good and rewarding times together. Both on the road and in the studio. Chris taught me so much and was always very supportive of WE.
I´ve been listening to MASTERS OF REALITY since the debutalbum in 1988. It blew my mind then and blows my mind today.
More power to ya!
Peace & love THOMAS FELBERG

22. Novemver 2011
+++ 30 Jahre Masters of Reality
JOHN LEAMY (MASTERS OF REALITY, DR. MARS, EX. SURGERY, New York):
30 years. Wow. I met Chris and the rest of MOR in 1987, and they quickly became the most interesting band in the world to me. I feel very proud and fortunate to have played a part in the MOR story in different ways over the years.
Here is the story of my first and last meeting with Rick Rubin during the recording of the Blue Garden album. I had been working on the cover painting and exchanging ideas with Chris and Tim and the time had come for Rick Rubin to view the work and hopefully bless it.
The meeting took place at Exterminator Chili, the restaurant run by Steve Latham, the band's then manager. I was super nervous. I remember my mom made me wear a sport jacket. For some reason, it was decided that we would show Rick the painting in the kitchen, located in the basement. He came in and looked at it in silence for maybe 30 seconds.
He turned to me and said "heavy" and walked out of the room. That was it.
We went back upstairs and sat in a booth and made small talk for awhile. Exterminator Chili had these deviled eggs sitting on every table.
Cool, but wierd. During the rest of our meeting, Rick kept slowly advancing a deviled egg towards me across the table, never breaking eye contact.
I finally had to tell him that I don't really like deviled eggs, thank you. Its not like he was scarfing them down. He was a strange cat.
For some reason, that scene has remained burned into my memory.
As my love for MOR has remained, so has my dislike of deviled eggs.
Long Live MASTERS OF REALITY.
JOHN LEAMY

20. Novemver 2011
+++ 30 Jahre Masters of Reality
BILL BERENDS (MASTERMIND, BERENDS BROS. BAND): Masters of Reality is the most criminally under recognized band of the post rock era which is truely a shame as Chris Goss' writing and vocal are sublime. My favorite band to emerge from the musical wasteland of the the 1990's.

17. Novemver 2011
+++ 30 Jahre Masters of Reality
TIM HARRINGTON (MASTERS OF REALITY Gründer, CREEPJOINT, Ex. BOGEYMEN):
CHAPTER 1: So... we had been jamming early on first with a "Rhythm Ace" drum machine I had borrowed from my friend Patrick Desalvo [who plays now with Savoy Brown] and then with a Korg unit I bought weiterlesen.

14. Novemver 2011
+++ 30 Jahre Masters of Reality
KRISTIAN KIRGVAAG (Drummer bei WE, Norwegen): 1981-2011 THIRTY YEARS OF MASTERS OF REALITY - GIMME MORE.... (Hier noch ein Interview von 2006 mit Krisvaag)

12. Novemver 2011
+++ 30 Jahre Masters of Reality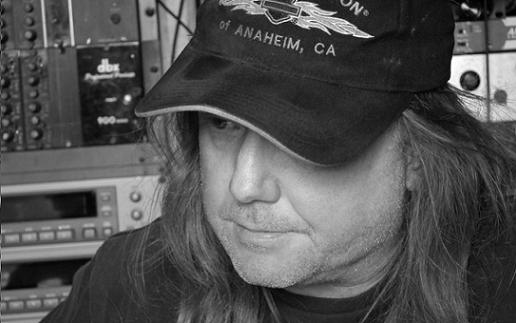 JEFF MOLESKI (Profimusiker, Syracuse): It was a night in New Haven Conn. We had just done a live radio broadcast from Toads Place.
Andrew Arrsonal was our road manager. As I was sitting in his room a knock came from his window. hmmmmm we were on the 8th floor of the holiday inn. Obviously we were courious and opened the window just in time to stop Tim Harrington from throwing a chair off the ledge.
Andrew grabbed it lifted it straight over his head and handed it to me. We finally get Tim off the ledge.... well at least we thought. Once again a knock upon the window. This time I stuck my head outside the window just in time to see Tim throw the headboard from his bed off the 8th floor ledge...
We get ourselves in Tim & Vinnies' room only to find Vinnie hiding under the covers laughing his ass of. Andrew looks at me and says go get it!!! Like a stealth Ninga I duch out the side door of the hotel ..... find the headboard and hide it in the shrubs out front of the hotel. We did manage to keep the TV from flying off the ledge.......
Yes we made it home the next day!!!

10. Novemver 2011
+++ 30 Jahre Masters of Reality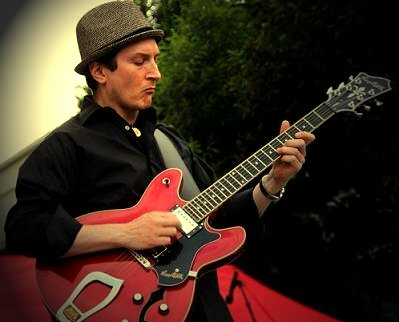 PETER PERDICHIZZI (THE FLYS, THE PINK WOLVES): It was 1996. I was in the Flys and we were auditioning new drummers. We met Nicky Lucero and knew immediately that he was our guy.
At the same time we were looking for someone to produce our new album. Nicky said, "have you heard of Masters Of Reality?" I hadn't.
After hearing them for the first time, I was instantly a fan. I loved that they were firmly planted in the underground and not ruined by big record company B.S. They could do what they wanted to and be true to their vision.
Chris Goss has a truly unique voice and the songs are timeless. We wanted him to produce our album so we sent him our demo CD along with an envelope filled with little plastic flys.
He told us later that he knew he wanted to take on the project when he opened the envelope and the flys fell out! I've thanked Nicky many times for bringing Goss to our band. While working in the desert creating our new album with Chris, we forged a great friendship that continues to this day.
Having had the privilege of performing with Masters as well as the Pink Wolves is an experience I'll never forget. I hope the music of Masters Of Reality continues to inspire new and up and coming artists letting them know that it's important to be unique and true to themselves.
Thank you Goss and Masters for giving me that inspiration.
PETER PERDICHIZZI (Einige Bilder der Pink Wolves aus dem Jahr 2003 hier!)


08. November 2011
+++ FAMILY NEWS: ABBY TRAVIS Vinyl Picture Disc / CD / Limited Edition. Click hier für das Promovideo. (Quelle: Abby Travis)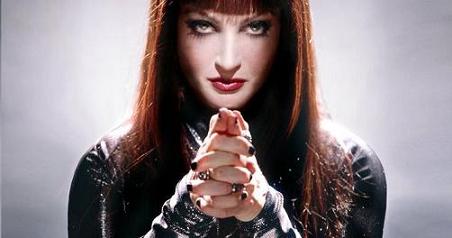 +++ FAMILY NEWS II: Der amerikanische Singer/Songwriter MARK LANEGAN veröffentlicht Anfang 2012 ein neues Studioalbum namens "BLUE FUNERAL".
Es wird das erste eigene Soloalbum von Lanegan und seiner Band seit dem 2004er "Bubblegum" sein, das seiner Zeit kein geringerer als CHRIS GOSS mitproduziert hatte. Aufgenommen wurde das neue Werk des Mannes mit der markanten Stimme in seinem hauseigenen Studio in Hollywood. Musikalische Unterstützung bekommt er dabei von Johannes and Jack Irons, dem aktuellen Schlagzeuger von Spinnerette. Außerdem gesellten sich Josh Homme und Greg Dulli als Gastmusiker zu den Aufnahmen.
Man darf gespannt sein, in welche Richtung sich der ehemalige Frontmann der Screaming Trees entwickelt. Denn obwohl "Blue Funeral" sein erstes eigenes Album nach sieben Jahren ist, war Lanegan in dieser Zeit keinesfalls untätig. Er sang auf Alben der Queens of the Stone Age mit, gründete mit Greg Dulli zusammen die Gutter Twins und arbeitete zuletzt mit den britischen Soundtüftlern Soulsavers zusammen, welche er auch auf Tour begleitete. Wer den Künstler selber einmal in voller Pracht live erleben möchte, der bekommt seine Chance schon kurz nach Veröffentlichung des Albums. Denn im März beehrt Lanegan deutsche Bühnen für insgesamt drei Termine:
14.03.2012 Köln - Gloria, 15.03.2012 Hamburg - Grünspan 18.03.2012 Berlin - Columbia Club
(Quelle: Motor.de)

07. Novemver 2011
+++ 30 Jahre Masters of Reality
JOHN MANGICARO (Profidrummer Syracuse): Hi Tom, wow 30 years! Yes Chris and Tim asked if I wanted play drums for one show. I played in bands for years with Chris and since worked with most of these guys (More on that in a minute).
I think it was 6 or 8 of their first songs. Chris, Googe, Tim and I in an old Victorian theater, it might have been billed as "Rock The Casbah ". I remember a huge PA that shook the whole building. I remember playing pounding machine like rhythms fuelled buy the powerful alternating current that that Chris and Tim present.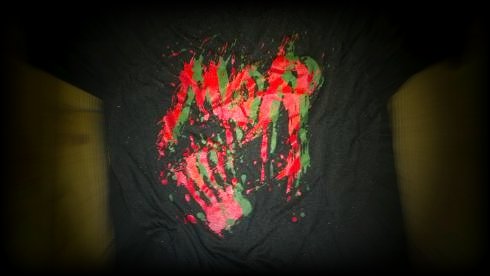 (Johns Masters T-Shirt, welches er Anfang der 80ger Jahre getragen hat)
I also attended Henninger High in the 70s, and played in one of my most memorable bands with Chris. We played many local clubs, and played a number of gigs at CBGBs in New York City.
The one that I clearly remember is opening for the Plasmatics november 79. I also did a few gigs on Tim's projects after the Masters. I haven't seen my friend Googe in many years, it would be great to hang and throw a few pots on the wheel like we did in art class.
The past 6 years I have been in a working band with Al "Mr. Owl" Dunn , we gig about 8-10 times a month. Let's hope we're all around to chat about the next 30.
All the Best, JOHN

03. November 2011
+++ FAMILY NEWS: "EPISODE 6" RANCHO DE LA LUNA, präsentiert von BOOTS ELECTRIC, hier! (Thanks to Louis Russo)

30. Oktober 2011
+++ 30 Jahre Masters of Reality
BRENDON MC NICHOL (MASTERS OF REALITY Gitarrist, Ex. QOTSA, LA): 30 years?? ...Boy time marches on..!! Rarely do we realize how chance meetings can impact us. Cynthia Goss introduced us before she was a Goss...
Little did I know over 20 years later (thru lifes ups and downs) we would remain the closest of friends.
Chris has inspired me to not only be a better musician but a better person. His unwavering love and intolerance of bullshit drama never ceases to amaze me.
When Chris straps on a guitar... WOW... I have never seen him suck or choke...ever!!! It is his super hero super power... it pulls the best out of everyone around him... he is my HERO!!!
MASTERS OF REALITY (30 years!!) as soon as the needle dropped on
"Blue Garden"...my mind blew...it still remains one of my all time favorite albums.
Chris, Tim, Googe and Vinnie's musical alchemy created a master piece that every fan of music should discover if they haven't already.
BRENDON

28. Oktober 2011
+++ 30 Jahre Masters of Reality
MARTIN SLOAN (WEBMASTER WWW.MASTERSOFREALITY.CO.UK London): I haven't been around to witness all 30 years of Masters of Reality, but I have been listening for a good two-thirds or more...
Taking a chance on that first album back in the late '80s, and then following the work of Chris, Googe, Tim & Vinnie has lead me to a whole world of amazing music that I may not have otherwise discovered (at best I'd have been late to the party). THANKS GENTLEMEN... raising a glass on your pearl anniversary!

24. Oktober 2011
+++ 30 Jahre Masters of Reality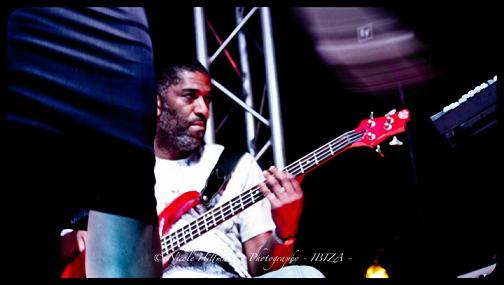 PAUL POWELL (Tour Bassmann der Masters of Reality Tour 1998, 1999 und 2009):
The scene…. LONDON, ISLINGTON, 5 o'clock, there is drizzle falling, i arrive to the backstage door to three shadows on my right and something round and shiny in one of their hands, so I ask 'IS THAT FOR GOSS THE BOSS' !
One of the characters replies 'YES', so I say' Well you Screwed up there because you should of have two, one for me too'!! I laughed a lot and the characters looked shocked, horror'd and drained.
Of course just leaving Holland we had all been adjusted, if you know what I mean and I had forgotten to arrange anything for tonights show in London, so I said to these chaps 'do you want me to give it to Goss the Boss'? then I saw six eyes buldging open 'WOULD YOU'? They replied, then I say 'Do you have any adjustment sticks'? "three smiles that all looked a mile long each" 'We got lots of adjustment sticks'!
We all gave the nod and knew that this was going to be one of the Masters greatest moments on stage…from the bass players perspective…so we got adjusted and I discovered Valve Cactus.
The story goes, since that day the thee members of Valve Cactus have moved and lived in Ibiza with me in my studio and recorded an album, their singer is due out December to finish the album which will be a new stone in the desert rock scene soon to be released on 'ii'
(ii means the Invisible industry our new label to be launched next year)

22. Oktober 2011
+++ 30 Jahre Masters of Reality
LOUIS RUSSO (Rechts im Bild, links sein Sohn Jonathan, beide Webmaster der ersten MASTERS-Website und enge Vertraute von Chris. ARTICLE SEVEN ENTERTAINMENT, Ex. KillZone):
I've had the pleasure of seeing Chris and Co. since the earliest days. Memories? Too many... like trying to pick your favorite Masters song.
The epic wierdness and musical awe of any of the early Halloween shows... the Flak & Flight tour with Josh and Nick... so many monster shows, a great live album, and a ton memories and laffs.
Sessions at Rancho... nights in Joshua Tree... all the nutty little things along the way that were just for the moment.
And, the best thing is that the next thing hasn't happened yet and God willing, we all have so much more to come!

21. Oktober 2011
+++ Morgen Abend spielt TIM HARRINGTONS Band CREEPJOINT in Syracuse im Fusion Room!

19. Oktober 2011
+++ 30 Jahre Masters of Reality
ABBY TRAVIS (derzeitige Bassfrau der Masters of Reality aus Los Angeles. Oben im Bild mit Chris Goss). Sie hat derzeit viel Streß, daher nur ein kuzes Statement: "I love Chris' music and wish we would tour more!!!"

14. Oktober 2011
+++ 30 Jahre Masters of Reality
GOOGE (Erster Bassmann der Masters, Pasadena) 2. Kommentar: "Thomas, trying to make my poor crumbling brain remember 30 years ago, is a hard task my friend!
O.k., I recall years ago, when Chris and Tim asked me to join the band... So, Chris and Tim needed more synthesizers for there next big show.
They knew Googe had a job and was making money... and could at least play a chord on a keyboard if threatened.
So Tim says: "Googe why don't you join the band, and by the way we need to go to the music store and you should buy a Korg Poly 6 keyboard, they are great!"
Chris says: "Oh by the way we have a show in ten days, write some songs and learn to play this synth, we can rehearse next week."
Thomas: "I thought Al Dunn aka Mr. Owl was before you in the band? He was the mainkeyboarder in the band, is that right?"
Googe: "No, just me - Chris and Tim at first.
So here I was, writing songs, learning songs on this synth, with the Masters of Reality. We enlisted John Mangicaro to play drums for this gig, and the rest is history so to speak.
I think the show was at the Landmark Theater in Syracuse. The first show, with me, there were four of us...
We played awhile as a trio with a drum machine, soon Mr. Owl and Vinnie came on board."

09. Oktober 2011
+++ HAPPY BIRTHDAY VINNIE! Der erste Mastersdrummer VINCENT MICHAEL LUDOVICO ist heute 59 Jahre alt geworden.

07. Oktober 2011
+++ 30 Jahre Masters of Reality
MICHAEL LOHRMANN (Herausgeber und Geschäftsführer vom VISIONS MAGAZIN):
Ich liebe die Masters. Für das wundervolle Debüt. Für "Sunrise on the Sufferbus (und das total geile cover). Für etliche live-konzerte, die ich gesehen habe.
Und ich finde es wahnsinnig schade, dass die Band noch NIE auf einem VISIONS- EVENT gespielt hat - das würde ich gerne für 2012 ändern, sofern irgendwie die Möglichkeit besteht. Visions wünscht den Masters of Reality und Mr. Goss alles erdenklich Gute zum 30. jährigen und bedankt sich für die tollen Alben!

06. Oktober 2011
+++ 30 Jahre Masters of Reality
STEPHEN PONTELLO (Bekannter von VINNIE LUDOVICO, Syracuse): "Whenever Vinnie came over to our house he would cook food and drink wine. He and my step-father and some other friends and family even made wine in our garage for a few years.
One time Vinnie came over with a small drum set, my step-father's brother on saxophone, and my step-father on piano. They played jazz standards all day right in our living room.
I did see Vinnie play out one night. He was playing with a band called "The Fabulous Diamonds" or maybe "Diamonds in The Rough". they were playing a small jazz club in downtown Syracuse called Sakura. I remember standing next to Chris Goss at the bar watching the band.
I was a little young to go see the Masters live when they were playing around Syracuse. It would be great if the original members could get together for at least one show in Syracuse, to honor 30 years."

04. Oktober 2011
+++ Hier sehen wir JEORDIE WHITE bei den aktuellen Aufnahmsessions des neuen GOON MOON Albums mit CHRIS GOSS auf der RANCHO DE LA LUNA.
Er spielt übrigens ein Banjo, was noch nie auf einem Goon Moon Album verwendet wurde...
Wir dürfen also im höchsten Maße gespannt sein! (Quelle: David)
03. Oktober 2011
+++ 30 Jahre Masters of Reality
VINCENT LUDOVICO (Erster Schlagzeuger der Masters of Reality, Syracuse):
Thomas: "Was it difficult to replace the drummachine?"
Vinnie: "Not really. BTW it was Rubin's idea to use a real drummer."
Thomas: "How was the feeling when you did your first Gig with the Masters?
Vinnie: "My first gig was in New York City. Very exciting, I was elated!"
Thomas: "What was your best or funniest Moment with the Masters?"
Vinnie: "I told Rubin to bring his check book to the next gig! lol !"
Thomas: "How does the Masters time influence your life after, was it a blessing or more a curse?
Vinnie: "My association with Rubin got me on a few world class recordings and playing situations i.e. Sam Kinison, Mick Jagger ,Leslly West et all.
Thomas: "Thank you Vinnie! Many greetings to good old Syracuse."

+++ FAMILY NEWS: SMEAD (UNDERGANG, Syracuse) the Movie das original Promovideo hier!

01. Oktober 2011
+++ 30 Jahre Masters of Reality
RAYLENE MENDOZA (Kalifornien, USA): "The first album I ever heard was Sunrise on the Sufferbus. It remains in my top 5 of all time favorite albums.
My Boyfriend Robert and I have been huge fans since 1991/1992. We had the pleasure of meeting Chris Goss and his wife Cynthia many years later. They are groovy people and we try to make every show we can when Chris plays in Califonria. He is amazing and love his music. Keep on Rockin Chris!!!"
ROBERT SANCHEZ (Kalifornien, USA): "Being the drum tech for a very popular early 90's local favorite band STIKKITTY, was quite educational and provided many perks. One being that the original Drummer David Outz was a account manager for a "One stop" A distribution hub that sold music to RECORD STORES. (places where people used to go to purchase their listening pleasure.)
Where many acts would come in to promote their new releases including tickets and back stage access to upcomming local shows.
Circus of Power was the opener and we were more interested in findng our contact for backstage access during their set. next up MASTERS. Chris appeares on stage and says "HELLO KIDDIES! We are MASTERS OF REALITY and we are here to kick your ass!" That set was amazing for lack of another word and I was hooked.
Many years later Chris produced an album for close friends of mine. The Flys (NICK LUCERO and PETER PERDICHIZZI). again later my girlfriend Raylene and I were introduced to Chris and Cynthia. We have been lucky enough to be friends with many musicians that are associated with Chris and we have enjoyed supporting all of Chris' projects.
Raylene and I were pleaseantly surprised to find out that some of our friends would be backing up Chris for some L.A. Shows (THE PINK WOLVES) and invited everyone over to our place for a bar b que and pre show party. Since then we have swapped xmas cards and see them frequently.
You asked for personal stories so I'm glad I wasn't asked to describe their music because I couldn't! It speaks for itself!"

29. September 2011
+++ FAMILY NEWS: "EPISODE I" Das HUTCH and the QUEENS OF THE STONE AGE Video, präsentiert von BOOTS ELECTRIC, hier!

28. September 2011
+++ MASTERS OF REALITY´s BLUE GARDEN als Kassette in Taiwan-Ausführung? Ja, soetwas gab es auch, siehe unten. Weiter Exoten findet Ihr hier.

27. September 2011
+++ 30 Jahre Masters of Reality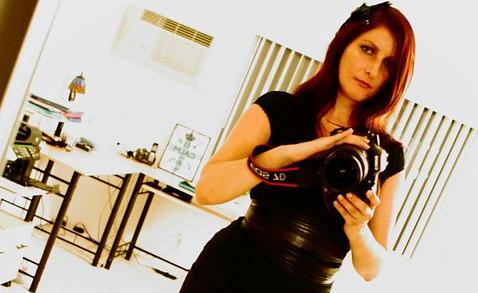 LORÈNE LENOIR (NOISE Magazin & STONERROCKEXPERTIN NR. 1 aus Frankreich):
"This day was very important for me. It was the day when my first interview of Chris Goss was supposed to take place.
I'm French. But Masters of Reality didn't play in France during that tour (and haven't since then) so I had to travel to Tilburg, Netherlands, to see them perform at the 013.
I was very nervous. Chris Goss is a bit like the cornerstone of a huge project I've got, and the magazine I work for was quite excited about this interview.
I smoked a few joints, drank a few beers, and when 4PM struck, I was in front of the venue, dialling the Dutch PR's number with a trembling finger.
— Oh, hi! Well, there seems to be a little delay, the guys got controlled by the German police, they haven't arrived yet.
— Alright then. Gimme a call when things look up, I'll be at the bar around the corner!
Then the two longest hours in my life started. The PR came to join me after an hour: obviously, the bus driver had broken the key in the ignition after the police control. The band still wasn't there. Everyone was slightly nervous: would the show have to be cancelled?
I'd grown quite hopeless about my interview and was only crossing my fingers for the gig to take place.
The band eventually arrived one hour before they were supposed to play. No soundcheck, no time to relax, and obviously, no time to speak to a French journalist either, and nevertheless, they were tight as fuck. Got some great shots (one was even used by someone for a… tattoo!) but I felt a bit miffed at me travelling all that way and not getting to talk to Goss.
Cut to afterparty. I jokingly told Chris I was supposed to interview him, trying to arrange some kind of e-mail interview.
— Don't worry, he said. It will happen.
We ended up at the band's hotel and then, indeed, it happened: Chris took me to the billiard room, where it was allowed to smoke, I rolled a big blunt, and off we went, on a 2 hours and a half interview that kept us up until 4.30 AM. And boy, it was such a fascinating discussion. I'm forever grateful to Chris Goss for this. Still one of my best interview memories!"
(Hier könnt Ihr übrigens Lorènes Interview "Chris Goss: Master of Surreality" lesen, viel Spaß!)

24. September 2011
+++ 30 Jahre Masters of Reality
MARK CHRISTIAN (MERLE JAGGER, SMITH & PYLE, THE BIG F.): "I first came upon Masters back in 1988 when my band mates (The Big F) requested that we use the recording engineer from a recent Masters Of Reality CD to record our debut CD on Elektra Records. They really loved the Masters sound.
A few years later, we moved from Electra to Chrysalis records where we found ourselves as label mates with Masters. We got to play a show with them in LA 1993, and I was thrilled to see Masters with Ginger Baker.
Fast forward to 2007, I was solicited to play guitar on a CD by an artist that Chris Goss was producing at Rancho De La Luna in Joshua Tree.
Shortly after that, Chris invited me to co write a track and perform on his new Masters CD, Pine Cross Dover. I am honored to be on the track Alfalfa. Its really great to see 30 years for Masters of Reality."

22. September 2011
+++ 30 Jahre Masters of Reality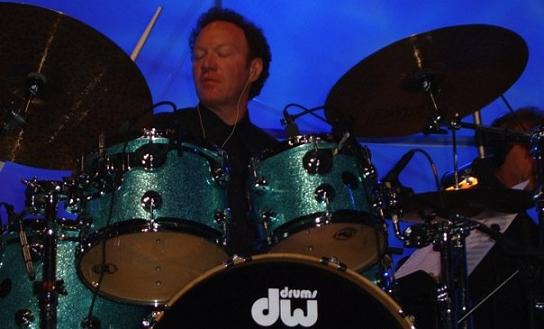 FRANK BRIGGS (Profidrummer, "THE ONE GIG", der Gig seines Lebens, Los Angeles):
"Basically I recognized the immense talent of Chris and Tim and loved their songs. They were wanting to get a real drummer as they were using a drum machine live (yes, true). They asked, I accepted and played 1 show. I felt it was a volatile situation personality wise, and I didn't feel I was the right guy for that gig. We only rehearsed a couple times for this gig. Sounds like I learned some of the drum machine parts (intro to The Anchor). Some great energy though. I think I remember that Tim took acid that night, I was amazed that he could still play. I played a horrible drum solo... geez. So glad I banned electronic.
Vinnie Ludovico and I were friends and basically swapped gigs, I took over his top 40 band (it paid well) and he took over the drum chair in the Masters, Vinnie was good friends with Tim and a great player so it was a perfect fit. It was sad to see that lineup implode, they were an amazing rock band. I still love what Chris is doing. He keeps getting better.
Dude, You fucking ROCK! If you ever run into any of the Masters guys please give them my best, my brief moment with them was special for me. A very special band indeed. Thanks Buddy."

21. September 2011
+++ HAPPY BIRTHDAY CHRIS GOSS!! Chris ist heute 52 Jahre alt geworden, alles Gute und herzlichen Glückwunsch zum Geburtstag von Deutschland nach Joshua Tree!
(Fotocredits: Steve Agee)

19. September 2011
+++ 30 Jahre Masters of Reality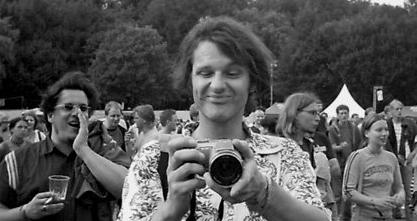 DIRK SIEPE (VISIONS MAGAZIN DEUTSCHLANDS STONERROCKEXPERTE NR. 1):
Blauer Garten unterm Tannenbaum
Ich weiß beim besten Willen nicht mehr, wie dieser Wunsch damals entstanden ist, denn es gab ja keine Vorgängeralben und erst recht kein Internet, das einem die Klasse der Band hätte näher bringen können. Wird also wohl der Tipp eines Freundes gewesen sein, jedenfalls stand der Name Masters Of Reality fett auf meinem Wunschzettel für Weihnachten. Dabei hatte zuvor jeder Versuch, mir von den Eltern Musik schenken zu lassen, in einem Desaster geendet. Doch dieses eine Mal ist meine Mutter tatsächlich in fünf verschiedene Plattengeschäfte marschiert, bis ihre Odyssee schließlich von Erfolg gekrönt war. Last Chance konnte – wenn ich mich richtig erinnere – letztendlich weiterhelfen.
An Heiligabend konnte ich also endlich mal echte Freude, aufrichtige Begeisterung zeigen und musste kein Schmierentheater á la "Oh, graue Socken habe ich mir schon immer gewünscht" aufführen. Die Gefühle meiner Eltern hingegen waren ehr zwiespältig, denn aus der stillen Nacht wurde eine doch ganz schön laute. Schon als das ruppige Riff von Domino zum ersten Mal aus den Boxen schepperte, verdrehten meine Erzeuger entnervt die Augen.
Sicher, sie hatten keinen Kuschelrock erwartet, schließlich kannten sie meine musikalischen Vorlieben. Aber dass sich die Platte zwischen Heiligabend und dem ersten Weihnachtstag mehr als zwanzig Mal auf dem Plattenteller drehte, hat ihnen dann doch etwas die festliche Stimmung verhagelt. Für mich hingegen war es das erste Weihnachtsfest, an dem ich ein Geschenk bekam, das nachhaltigen Eindruck auf mein Leben haben sollte. Denn dieses Album ist bis zum heutigen Tage eine der definitiven Platten für die Insel. Danke, Mutti, ich werde dir das nie vergessen!
Ein perfekter Tag
Interviews mit Chris Goss sind immer ein wahres Vergnügen, es gibt kaum eine Persönlichkeit im Rock'n'Roll-Zirkus, mit der sich so aufgeschlossen und reflektiert reden lässt. Doch wenn man den Herrn noch nicht kennt, kann einem die imposante Erscheinung und die oft etwas brummig wirkende Ausstrahlung doch einen gehörigen Respekt einflößen. Meine erste von zahlreichen Begegnungen mit Chris Goss fand im Vorfeld einer MOR-Show in Oberhausen statt. Es war im Jahre 1998, die Masters spielten mit Silver Bullit im Zentrum Altenberg.
Als ich in Dortmund ins Auto stieg, war ich noch bester Dinge. Die Sonne schien, ich war gut vorbereitet und freute mich auf die Begegnung mit einem meiner Helden und auf das Konzert einer meiner Lieblingsbands. Doch ausgerechnet an diesem Tag gab es auf der knapp 50 Kilometer langen Strecke zwischen Dortmund und Oberhausen drei heftige Unfälle, allesamt in meiner Fahrtrichtung. Was dann dazu führte, dass ich viereinhalb Stunden auf der A42 verbracht habe. Der Termin für das Interview war längst vorbei, und da Mobiltelefone noch nicht flächendeckend verbreitet waren, wusste ich überhaupt nicht, was mich an diesem Tag noch erwarten sollte, als ich da schwitzend und fluchend im Stau stand.
Endlich vor Ort angekommen teilte mir die Tourbetreuerin mit, dass Chris Goss gerade ein Nickerchen machen würde. Außerdem wäre er nicht gerade gut gelaunt, weshalb ich ihn mal besser nicht wecken sollte. Na toll, das passte ja zur Gesamtsituation. Und bis zur Show waren es gerade mal noch knapp drei Stunden. Was nun? Den schlafenden Bären aus seiner Höhle treiben? Aber sicher, viel schlimmer konnte es ja sowieso nicht mehr kommen. Nach ein paar Minuten Klopfen an die Tür des Nightliners öffnete sich schließlich die Tür und ein verknitterter Chris Goss blinzelte den Störenfried fragend an. Nachdem ich ihm erklärt hatte, warum ich hier mit vierstündiger Verspätung auf der Matte stand, rettete er mir den Katastrophentag mit den Worten "Okay, give me five minutes."
Fünf Minuten später saßen wir dann tatsächlich bei einem kühlen Bier im abgedunkelten Bandbus und machten das Interview. Nach einer kurzen Aufwärmphase wurde das Gespräch von Minute zu Minute spannender und intensiver. Doch noch alles gut geworden, wollte ich gerade denken, als mir etwas auffiel. Die Pausentaste meines Aufnahmegerätes war immer noch gedrückt, kein Wort unseres Gespräches war auf Band aufgenommen worden. Aaarrgh! Was für ein dämlicher Anfängerfehler, und das ausgerechnet heute! Normalerweise checke ich während eines Interviews immer mal wieder, ob der Recorder auch tut, was er tun soll, doch waren wir so in unser Gespräch vertieft, dass ich dem Teil keinerlei Aufmerksamkeit geschenkt hatte.
In über 20 Jahren, in denen ich Hunderte von Interviews geführt habe, ist mir dieses Malheur genau ein einziges Mal passiert. Und das nun ausgerechnet bei diesem Interview, auf das ich mich so gefreut hatte.
Chris Goss bemerkte natürlich das Entsetzen in meinen Gesichtszügen und fragte, was denn los sei. Als ich ihm zerknirscht mein Missgeschick erklärte, brach er in schallendes Gelächter aus, klopfte mir mit Wucht auf die Schultern und meinte, dass dies ja wohl heute echt mein Tag sei. In der Tat. Zeit, noch einmal von vorne zu beginnen, blieb natürlich keine, und so konnte ich nur noch die letzten zehn Minuten aufnehmen. Chris war denn aber so nett und ließ mich noch eine halbe Stunde allein im Tourbus, damit ich dort in Ruhe meine Erinnerungen an das Gespräch zu Papier bringen konnte, solange sie noch frisch waren. So wurde es letztendlich doch noch ein guter Tag mit einer – trotz enttäuschend weniger Besucher – großartigen Masters-Show zum krönenden Abschluss. Und immer wenn wir uns danach zum Interview trafen, meinte er mit einem süffisanten Grinsen zu mir: "Bist du auch sicher, dass du das gerade aufnimmst?"
Happy Birthday, Chris! Von deiner Sorte müsste es mehr in der Musikbranche geben.
Dirk Siepe Hier könnt Ihr übrigens Dirks Interview "Meister ohne feste Gesellen" lesen, viel Spaß!)

18. September 2011
+++ CHRIS GOSS: "The world´s current orgy of psychoses, fear, vularity & stupidity will be obliterated to a halt when our hammer hits the rock. Soon." (Quelle: Twitter.com)

17. September 2011
+++ 30 Jahre Masters of Reality
ALDO STRUYF (CREATURE WITH THE ATOM BRAIN, MILLONAIRE): "We, Millionaire, were really really pleased to support Masters of Reality in Ghent, Belgium, december 2001. That's where it all started for me. We met Chris, John, Josh and Nick and as they all liked our show, Josh asked us to support Queens Of The Stone Age on their next tour. Years of friendship followed.
It was an honor to work with Chris on Mark's 'Bubbelgum' albun and I loved the time I spend with 'the master' mixing 'Transylvania' (Creature with the Atom Brain) in LA.
Good laughs, good food, good smokes. I love Mr Chris Goss and his music and he's a huge influence on my music."
+++ FAMILY NEWS: BRANT BJORK hat verlauten lassen, dass es ein Album von KYUSS LIVES! geben wird. Die Aufnahmen sollen nächstes Frühjahr beginnen, die geplante Veröffentlichung soll Ende 2012 sein. Mehr dazu hier. (Quelle: Visions.de)

13. September 2011
+++ 30 Jahre Masters of Reality
MICHAEL JUDE OSTUNI (Freund von Chris und Vetter von Googe, Syracuse): "I have some good old stories I will tell you also about the old days...
Christopher, when I met him - the first night played for me classical acoustic guitar and Yes songs. His playing was exquisite his harmonics and speed were incredible for someone whom really had been just kind of puttering around in garage bands so to speak also Jimmy Page was a huge influence for him as I would soon find out and as you might know Jimmy Page is a follower of Crowley.
The first days, like when Chris would write his lines five minutes before he would walk onto the stage so I would have to kneel at his feet with the lyrics in the darkness while he and the band played, the first time he did that was at a small venue on a black and white checked stage underground at a place downtown near where Googe worked one winter washing dishes (he used to swipe rib eye steaks from the joint and put them under his full length od green field jacket!).
I ´ll be back to tell you more about them all... like about Vinny and the Espresso coffee .... when you went to Vinny's it was like you walked into a house from 1945 and you sat in the kitchen at the enamel and chrome table and waited while loud Vinny would brew you uno tazze of Espesso that he would brew in a small aluminum stove top 3 cup Espresso maker talking half Italian half wiseguy but always too loud ... SHEESH, that Vinny was nuts ! ....he actually made me miss the drum machine !"

09. September 2011
+++ 30 Jahre Masters of Reality
STEFAN ILNITZKI (Drummer von UNDERGANG, Syracuse): "Ah The M.O.R. at 30....
....well I had the advanage of living in Syracuse so my favortie line up's we're the very begining with the drum machine music and later when Ludovico signed on as their drummer.
Back in the day I promoted concerts I managed to secure M.O.R.'s Blue Garden album release show 2 weeks before the show I headed down to N.Y.C. to hang & have them sign the contracts and watch them play at a club called U.S. Sam's .
Well that night the cast and crew were shit-faced....great party terrible set I remember the 5 hour drive home thinking what I'd just seen and what did I get myself into? In the end all ended well 2 weeks later in their hometown the release show went off without a hitch and The Master's blew the roof off the joint ! I really wish the Blue Garden line up would get back together one last time".

08. September 2011
+++ HAPPY BIRTHDAY MR. JOHN LEAMY!! John ist heute 44 Jahre alt geworden, alles Gute und herzlichen Glückwunsch zum Geburtstag von Deutschland nach NYC!
John rechts und meine Wenigkeit Amsterdam, Februar 2011

04. September 2011
+++ 30 Jahre Masters of Reality
GOOGE (Erster Bassmann der Masters): "F' yeah I remember 30 million years ago when the Masters of the Universe began.... sweet as pie, and filthy as black coal... rock on Thomas!"

VICTOR INDRIZZO (Ex. Dummer Masters of Reality): "30 years! Amazing, so honored to be even a small part of the history of such a great band. Chris Goss is truly an unsung hero. His influence his vision his beautiful melodic sense is felt in a new generation. Every time I hear Queens of the Stoneage I hear Mr. Goss. I hear him in Youngsters who may not even know they are influenced by him.
Viva La Chris Goss, Viva La Masters Of Reality!!!!"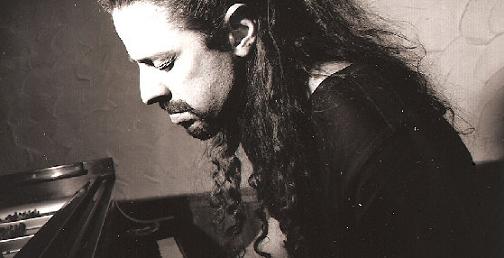 GEORGE ROSSI (Ex. BOGEYMEN): "Although my tenure in The Masters was short lived (I replaced Mr. Owl for the series of NYC showcases that resulted in their signing to Def American/ Rick Rubin: After the deal was signed they promptly fired me) it gave me the opportunity to work closely with Tim Harrington in The Bogeymen, so everything has its reasons.
The true power of that band was witnessed by only a very few... the working class people of Syracuse NY, for the most part. Best live rock band that most of the world didn't get a chance, and never will have the chance to see."


DON DONS (Girarrist von WE, Norwegen): "GRATULERER!!! -Goss and the Masters! Mr. Goss and company totally blew my youthful mind when The Blue Garden came out, on import to Norway/the land of the rising sun back in 1988. That scary coverpainting made by Mr. John Lay-me, that awesome sound of Goss` vocals/harmonies and guitars, the riffs and the power of Googe, Ludovico & Harrington. That scary songwriting which sounded like nobody else, and mr Goss and company just continued into that colorful heaven with different line ups, Sufferbus, Viper room, The Lodge, Deep, Barabbas, Pine/cross. What more could we ask for from the mighty church of Chris Goss?: well, please continue to make that awesome music and give us another 30 years!!!"

03. September 2011
+++ Der Kink Of The Stone Age CHRIS GOSS verrät in diesem Video Tipps aus seinem Leben als Musikproduzent. (Quelle: Recmag.de)

26. August 2011
+++ Das Erdbeben von Dienstag, dass die Ostküste der USA traf, hatte auch den Server des MASTERS OF REALITY Internetshops von TREASURE CRAFT RECORDS eine gewisse Zeit lang ausgesetzt.

20. August 2011
+++ FAMILY NEWS: JOSH HOMME (QOTSA Frontmann) und seine Ehefrau BRODY DALLE sind am Freitag den 12. August zum 2. Mal Eltern geworden. Sohnemann ORRIN RYDER HOMME wurde geboren, Schwesterherz CAMILLE HARLEY JOAN HOMME freut sich ebenfalls! Alles Gute!!!

11. August 2011
+++ APFELKUCHEN FÜR ALLE ! ! ! Ladet den Song APPLE PIE als MP3 frei runter unter WWW.CREEPJOINT.COM oder hier. Danke TIM HARRINGTON!

31. Juli 2011
+++ TIM HARRINGTON hat mir heute einen brandneuen Song namens "APPLE PIE" von seiner Band CREEPJOINT zugesandt!
Die ersten 25 Fans die mir das Kennwort "THE GENERAL" (Tim´s Spitzname) zusenden, erhalten den Song exklusiv als und als erste im MP3 zugeschickt... also nichts wie los!
+++ FAMILY NEWS: SCOTT REEDER vertritt NICK OLIVERI für die Gigs in Belgien und Deutschland im August bei KYUSS LIVES! Mehr dazu hier.
26. Juli 2011
+++ Bilder von DAVID CATCHING´S "großer Geburtstagsfeier" u.a. auch MASTERS OF REALITY.

21. Juli 2011
+++ CHRIS GOSS hat laut TWITTER die ersten 3 Wochen der Aufnahmen am neuen THE CULT Album hinter sich.

19. Juli 2011
+++ HAPPY BIRTHDAY TIM! TIM HARRINGTON, der MASTERS OF REALITY Mitbegründer, ist heute 54 Jahre alt geworden, herzlichen Glückwunsch von allen Fans nach Syracuse!!!!!!!

02. Juli 2011
+++ CHRIS GOSS hat im Juni mit der Band STANDING SHADOWS auf der RANCHO DE LA LUNA zusammengearbeitet (Produzent). Checkt die Band hier auf Facebook oder auf Ihrer offiziellen Homepage.

14. Juni 2011
+++ GEORGE ROSSI (EX. BOGEYMEN) hat gerade seinen BLOG "THE GENERAL MALARKEY" veröffentlicht und erzählt über den Dreh zum BOGEYMEN Video "Killing Ground" mit bis dato noch nie gesehen Bildern. (Quelle+Pic: George Rossi aka Little Georgie)

07. Juni 2011
+++ HAPPY BIRTHDAY DAVE! DAVID CATCHING seines Zeichens MASTERS OF REALITY Gitarrist ist heute runde 50 Jahre alt geworden, herzlichen Glückwunsch!!!!!!!
+++ Passend noch einen Artikel gefunden, kochen mit DAVID CATCHING.

04. Juni 2011
01. + 03. Juni 2011
+++ Am Samstag den 04 . Juni, spielen die MASTERS OF REALITY mit folgender Besatzung:
Neben Bandleader CHIRS GOSS, JOHN LEAMY (Drums), ABBY TRAVIS (Bass), DAVID CATCHING (Gitarre) und als Neuzugang ersetzt SEAN YSEULT (WHITE ZOMBIE/FAMOUS MONSTERS) bei diesem Gig MATHIAS SCHNEEBERGER an den Keyboards.
Sean nimmt gerade auf der RANCHO DE LA LUNA, mit Ihrer neuen Band STAR & DAGGER, Ihr Debutalbum "Tomorrowland Blues" auf. (Quelle: Abby Travis und Homepage Sean Yseult)
26. Mai 2011
+++ Die MASTERS OF REALITY Tourhistory ist heute von mir bis zurück in die 80ziger Jahre überarbeitet worden. Sicherlich fehlt noch der eine oder andere bis jetzt unbekannte Gig.

19. Mai 2011
+++ GOON MOON nahmen laut TWITTER in den ersten 4 Tagen 11 Songs auf!!! Weiter so...
+++ Hier noch ein Artikel von 1991 über die MASTERS OF REALITY aus dem SPIN Magazin.

14. Mai 2011
+++ GEORGE ROSSI (EX. BOGEYMEN): That amazing twisted darkness was Harrington's...he just lent it to The Masters.
Having actually been there for parts of the MOR story, and a large part of The Bogeymen's narrative and tale of woe, I was left with one final impression before all others: I have never before, or met a genius before I met Tim Harrington. The most musically talented and creatively gifted human I have ever had the opportunity to work with.
Höreindrücke vom ersten Album nach dem Masters-Split:
"SPIRITUAL BEGGERS"... "HERE IN PARADISE"... und "SHAKE YOUR BODY ARMOR"!

10. Mai 2011
+++ Wenn Ihr schon immer wissen wolltet, was TIM HARRINGTON und VINNIE LUDOVICO nach dem MASTERS OF REALITY - SPLIT so getrieben haben, schaut Euch hier das ultrarare und heute erst wiedergefundene "KILLING GROUND" Video von the BOGEYMEN an!
(Thanks to Stephen Pontello, Syracuse! Quelle Yahoo.com)

06. Mai 2011
+++ Heute beginnen laut CHRIS GOSS die GOON MOON Aufnahmesessions...

01. Mai 2011
+++ CHRIS GOSS und JEORDIE WHITE haben endlich Zeit in Ihrem Terminplan gefunden, nächste Woche mit Aufnahmen zu einem neuen GOON MOON Album zu beginnen. JEORDIE aka TWIGGY RAMIREZ, ist ja bekanntlich wieder Vollzeit bei MARILYN MANSON eingestiegen und hatte deshalb kaum noch Zeit für Nebenprojekte.
CHRIS GOSS Kommentar dazu letzten Donnerstag auf der offiziellen MOR Facebookseite:
"Goon Moon recording next wk. Twig & I finally can sched. Silly already. We have a blast & write sooooo fast together. Hahahaha... Ciao." Get excited...

22. April 2011
+++ HAPPY BIRTHDAY GOOGE! GOOGE, der ehemalige MASTERS OF REALITY BASSMANN, wird heute 52 Jahre alt, herzlichen Glückwunsch von allen Fans nach Pasadena!!!!!!!

31. März 2011
+++ Terminprobleme führen zur Tourabsage diesen Sommer!
Der Kommentar von der offiziellen MASTERS OF REALITY Facebook-Seite: "Very unfortunate, but euro dates were announced without full confirmation of the whole band's schedule. Just as much a sad drag for us too." (Quelle: Facebook / Fotocredits: Jonathan Russo!)

25. März 2011
+++ SOMMERTOUR IN GEFAHR??? Es nähren sich die Gerüchte, dass die anstehende MASTERS OF REALITY TOUR, ähnlich wie 2008, ins Wasser fallen könnte. Bei verschiedenen, schon bestätigten Terminen, wurde der Auftritt abgesagt.
Welche Gründe das hat etc. erfahrt Ihr wenn ich mehr in Erfahrung gebracht habe.

24. März 2011
+++ CHRIS GOSS singt bei DRUMS ARE FOR PARADES ersten Track PSYCHOSIS die Gastvocals. Den Song kann man exklusiv und vor allem umsonst am Mittwoch den 30.03.2011 auf deren Seite runterladen, als nicht verpassen. Noch mehr dazu hier.
CHRIS GOSS: "Just sang on a new DRUMS ARE FOR PARADES jam. They're from Ghent, Belgium. This band is da sh*t."
20. März 2011
+++ Hier noch ein extralanges MP3-INTERVIEW mit CHRIS GOSS von der JEKYLL & HYDE SHOW, 106FM Jerusalem aus dem Jahr 2010!
+++ R I P myspace.com/mastersofreality.de! Danke für die schöne Zeit mit tausenden Freunden (die ich nicht alle persönlich kannte) die hundertausende Besuche und die netten Kommentare...

12. März 2011
+++ CHRIS GOSS zurück im Studio mit THE CULT! On the back of the capsule releases and unprecedented demand from THE CULT faithful, the band has announced that it is back in the studio with producer Chris Goss at the controls once again. An early fall release is expected.
IAN ASTBURY: "I feel we have reached our zenith in terms of our writing and performing skills. We intend to deliver on all levels."
THE CULT's "Capsule 2: New Blood Deep Cuts" featured new songs "Embers" and "Until The Light Takes Us", live recordings of some of the band's huge hits and an intimate look into THE CULT's rehearsal space, with a never-before-seen warm-up performance of "Black Angel". (Quelle: Blabbermouth.net)

09. März 2011
+++ SIE KOMMEN 2011 NACH DEUTSCHLAND!
Neben den Festivals nun die ersten DEUTSCHLAND TOURDATES der MASTERS OF REALITY. Der Vorverkauf startet bald... (Quelle: Jan Quiel Weired World Booking Network)
15.06. Köln, Underground
21.06. Berlin, SO36
22.06. Hamburg, Knust

08. März 2011
+++ Die MASTERS OF REALITY haben viele Shows der letzten Tour aufgenommen, einen Vorge- schmack mit dem Song "COUNTING HORSES" bekommt man in diesem Teaser. Das komplette Video findet Ihr auf der Mutterseite.
+++ MASTERS OF REALITY´s "BOYMILK WALZ" mal etwas anders! Von der austalischen Band HOBO OBITUARIES und dem Hip Hop Act aus Chicago ALMA (Quelle: YouTube)
+++ Livebilder von der MASTERS OF REALITY Show in Luxemburg, vom 04. Februar 2011, kann man sich hier ansehen. (Quelle: Fotocredits Jerome Chiarandini)

07. März 2011
+++ On my site, if you got luck, you´ll may find a link to something verrry old, stuff before the time of the first Masters-Album... The only thing you must do - is search it... then open the Box and let out the strom! Masters of Reality...

23. Februar 2011
+++ Hier noch das MASTERS OF REALITY Interview "ABBEY ROAD STUDIO IN DER WÜSTE".
Sprich "RANCHO DE LA LUNA". (Quelle: rcnmagazin.de)

4. Februar 2011
+++ Family News: THEM CROOKED VULTURES haben den GRAMMY in der Kategorie "BEST HARD ROCK PERFORMANCE" mit Ihrem Werk "New Fang" abgeräumt. TCV setzte sich gegen ALICE IN CHAINS, OZZY OSBORNE, SOUNDGARDEN und STONE TEMPLE PILOTS durch! Herzlichen Glückwunsch, Josh, Dave, John und Alain! Wir sind stolz auf Euch!

06. Februar 2011
+++ MASTERS OF REALITY - LIVE IM PARADISO, AMSTERDAM (in HD) könnt Ihr hier sehen, und THE CULT hier, enjoy!
CHRIS GOSS: "Amsterdam, you are still magic. My favorit show in 20 years. Ian, an eastern angel. A millennium ago we rode in battle brother."

03. Februar 2011
+++ MASTERS OF REALITY - CUM FALLEN CUM LANDUM - DOMINO - THIRD MAN ON THE MOON, Manchester 30. Januar 2011 (in HD). (Quelle: YouTube)
+++ Ein Konzertreview von den MASTERS OF REALITY / THE CULT Gig aus Wolverhampton, England ist hier nachzulesen. (Quelle: Brumlive.com)

28. Januar 2011
+++ MASTERS OF REALITY - THE BLUE GARDEN, Leeds 18. Januar 2011 (Quelle: YouTube)
+++ MASTERS OF REALITY - A HIGH DESERT RITUAL
+++ GOOGE´s "gOoGe RaDio" - BrOaDcAsTiNg AlL ThRoUg ThE nIgHt! Gebraucht wird allerdings z.B. ein Winamp Player oder ähnliches... P.S. Googe sendet aber meist nur am Wochenende nach Mitternacht kalifonischer Ortszeit, wäre bei uns z.B. sonntagmorgens
(Quelle: Googe)

21. Januar 2011
+++ Erstes Live-Video "THIRD MAN ON THE MOON" von der MASTERS OF REALITY Eurotour 2011 vom 18. Januar aus Leeds in sehr guter HD-Qualität hier. Sowie "SHE SELLS SANCTUARY" von THE CULT selber Schauplatz, etwas später hier.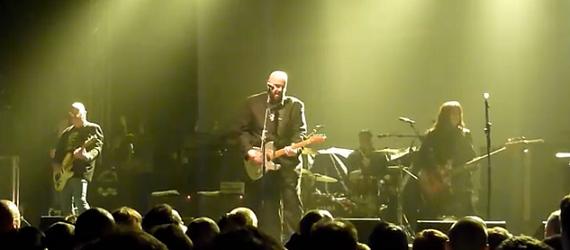 +++ Family News: JOSH HOMME verrät in einem Interview, dass QUEENS OF THE STONE AGE FANS noch in diesem Jahr mit neuen Songs rechnen dürfen. Dabei unterstreicht der Frontmann, dass der Entstehungsprozess des neuen Albums viel Zeit in Anspruch nehmen wird und er sich keinerlei Druck von außen unterwirft: "Ich fühle mich der Musik wieder verbunden und habe mich erneut in Musik verliebt. Es ist ganz schön lange her, dass ich mein Instrument ohne jeglichen Druck spielen konnte. Ich brauche das. Manchmal musst du eine Pause einlegen, um die Musik wieder dafür schätzen zu können, was sie ist".
Außerdem wurde bekannt, dass Homme im vergangenen Jahr für einige Sekunden klinisch tot war. Bei einem Routine-Eingriff an seinem Bein traten Komplikationen auf, die zum HERZSTILLSTAND des Musikers führten!
Die operierenden Ärzte konnten Homme glücklicherweise um- gehend reanimieren. "Ich hatte eine Operation am Bein und starb, wurde dann aber zurück ins Leben geholt. Danach lag ich drei Monate lang im Bett", erklärt der Gitarrist gegenüber dem NME-Magazin.
(Quelle: Visions.de, NME.com)

16. Januar 2011
+++ Ab heute kann man die GESAMTEN (!!!) MASTERS OF REALITY Alben und einige Shirts wieder ONLINE bestellen - beim amerikanischen Label TREASURE CRAFT RECORDS.

+++ Das aktuelle TOURPOSTER der MASTERS OF REALITY kann man hier in einer limitierten Auflage von 200 Stück käuflich erwerben.

14. Januar 2011
+++ Nächsten Dienstag startet die THE CULT / MASTERS OF REALITY Europatour 2011. Für die deutschen Fans sind die Konzerte in den benachbarten BENELUX-STAATEN wärmstens zu empfehlen!
Die Bandproben in LA waren so gut, dass man sich auf die besten MASTERS Konzerte freuen kann, die es je gegeben hat, bestätigte mir MATHIAS SCHNEEBERGER. Diesen Sonntag fliegen die MASTERS OF REALITY von LA nach Europa.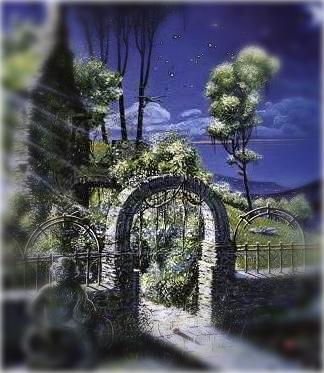 © Thomas Hornbruch Productions