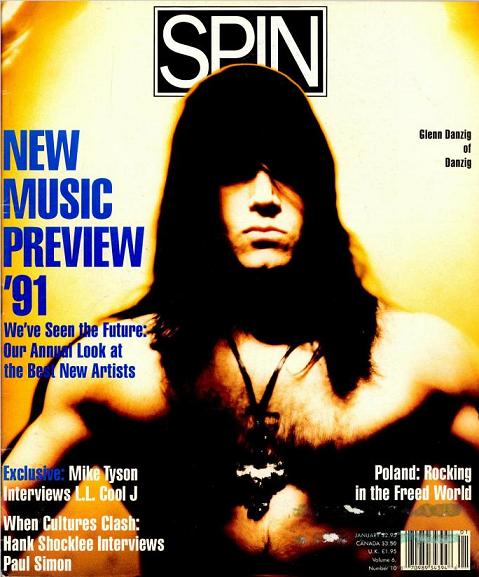 Interview © Spin
Januar 1991
von Lauren Spencer
In 1988, soon after Masters of Reality first self titled release for Rick Rubin´s Def American label, the Syracuse-based band split in half, leaving only singer guitarist Chris Goss and bassist Googe to carry on.
Even though Masters of Reality´s music drew favorable comparisons such as AC/DC and Zepplin, the disc made only slight inroads on the charts. It did, however garner the band quite a few serious fams – most notably Delicious Vinyl´s Matt Dike and Michael Rose, who in 1990 decided the album deserved another chance to be heard.
Dike and Rose bought the master tapes and along with Chris and Googe, added a couple of new tracks, then remastered and resecquenced it.
"We tried to make it flow more" says Chris laughing, "the first three songs in particular, because by then we´ve really suckered you in."
Daniel Rey (fomerly guitarist for Dick Manitoba and producer of Circus of Power and Raging Slab) was brought on bord.
"Matt asked me to come down to the studio" says Daniel. "I just went in and did it because, for me, the Masters album was the best thing I´d heard in years."
Then, Ginger Baker, the infamous drummer from Cream arrived on the scope.
"I met the band at a party and got on quite well with them" says Baker. "At first I thought is was going to be really loud and heavy metal. I was pleasantly surprised. I think we´ve already got a double album."
"I´d like to do this next record on the spur of the moment, "says Chris, "because a lot of times the original takes of songs have a vibe that can´t be replaced once you´ve rehearsed them 500 times. I don´t see why a record should be any less in your face tha a live show."
Match the Metal © Spin
Juni 1991
von Steven Blush