Artikel © Mastersofreality.de
von Thomas Hornbruch
GINGER BAKER TRIBUTE KONZERT IN LONDON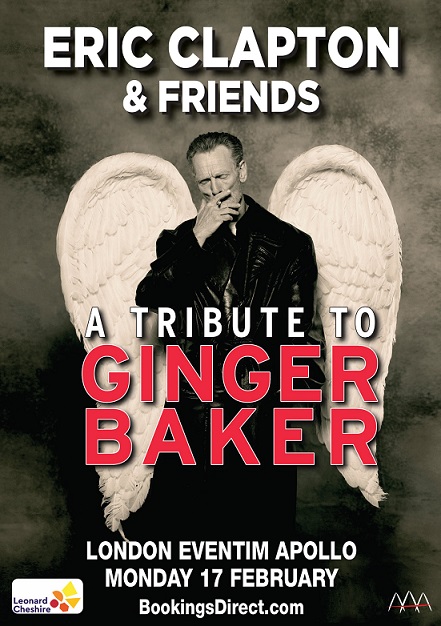 Im Oktober 2019 verstarb der Ausnahmeschlagzeuger GINGER BAKER der auch bei den MASTERS OF REALITY Anfang der Neunziger spielte, und was viele nicht wissen sogar länger bei den MASTERS am Schlagzeug saß, als bei der ersten Superrockgroup der Welt THE CREAM.
GINGER BAKER zu Ehren gab sein ehemaliger Bandkollege Eric Clapton von THE CREAM am Montag dem 17. Frebruar ein Konzert.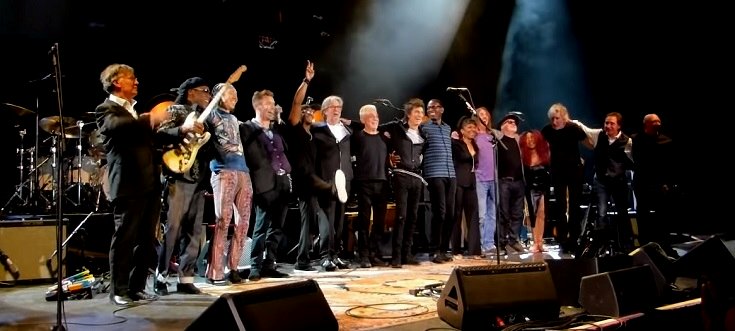 CLAPTON an der Gitarre gemeinsam mit jeder Menge Freunde und Weggefährten von Baker die "Eric Clapton and Friends - A Tribute to Ginger Baker" Show im "Apollo Hammersmith" in London.
Mit dabei waren unter anderem Roger Waters, Ronnie Wood, Kenney Jones, Nile Rodgers, Steve Winwood und Bakers Sohn Kofi.
Gemeinsam spielten sie Hits von The Cream wie die "I Feel Free", "White Room" oder "Sunshine of Your Love"
Die Setlist an diesem Abend war:
Sunshine of Your Love
Strange Brew
White Room
I Feel Free
Tales of Brave Ulysses
Sweet Wine
Blue Condition
Badge
Pressed Rat and Wart Hog
Had to Cry Today
Presence of the Lord
Can´t Find My Way Home
Well All Right
Do What You Like / Toad
Crossroads