The great Tim Harrington Interview
© Thomas Hornbruch Mastersofreality.de 2006
Tim Harrington ist für mich einer der größten Musiker überhaupt, er gründete 1981 mit Chris Goss die Mastes of Reality. Die beiden schrieben damals alle Songs zusammen wie z.B. Lennon / Mc Cartney von den Beatles. Viele dieser Songs kennen wir noch nicht einmal, da sie nie auf Platte gepresst wurden und nur durch Livshows in Errinnerung bleiben. Ein wichtiger Bestandteil eines jeden Masterssongs war und ist immer noch die Melodie.
Tim Harrington ist ein begnadeter Songschreiber. In jedem seiner Songs steckt für mich immer noch der Masters of Reality Spirit der Anfangstage.
Es handelt sich um frechen, spritzigen und zeitlosen Rock der immer wieder durch Sachen überrascht die man nicht erwartet, einem sehr tief im Bauch trifft und manchmal sogar eine Gänsehaut über den Rücken laufen lässt.
Über den Masters of Reality Split, der durch Chris Goss erfolgte, habe ich auf Tims Wunsch nicht geprochen.
Tim´s Kommentar dazu: ["some graves are better left undug"]. Man kann aber sagen, dass die Musik, die Tim macht, sozusagen "Masters of Reality 2" ist, da er den Split nicht wollte und Chris (der der letzte der Masters-Ur-besetztung ist) zudem den Namen der Mastes übernommen hat,
Trotztem Tim Harrington nicht direkt über den Masterssplit spricht, erfärht man sehr viel unbekanntes aus den Anfangstagen der Masters, was danach geschah und über Tim´s aktuelle Band CREEPJOINT.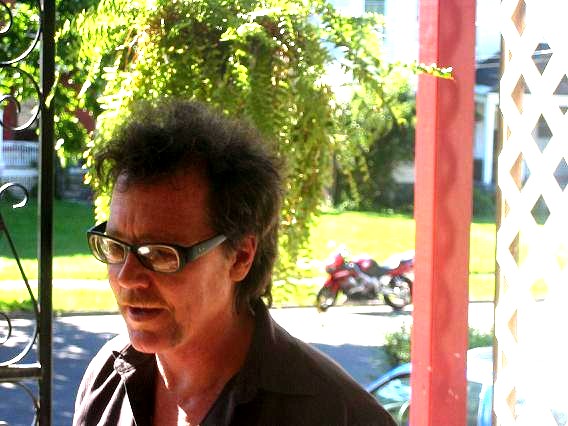 Thomas: Hello Tim, you grown up in Syracuse, do you have a cool childhood there?
Tim: Yes to the first and no not really to the second.
Thomas: Can you tell us, when you start guitarplaying and what instuments are you playing exept the quitar?
Tim: I played drums first and then on guitar. We played at a catholic folk mass with this hippie priest. This one song "Sons of God" sticks to this day. "Eat his body, drink his blood and we'll sing a song of love". Great stuff.
My sister plays piano so there was one around but I am left-handed so it's hard for me. I still am tring to accompany myself with piano but I suck! Anyway, I do lot of synthesiser with Creepjoint as an element of the arrangment. Also I love baroque recorders , if it's the right key you can't play a wrong note modally.
Thomas: What Guitar do you play at your Masterstime and now and what amps do you use?
Tim: My guitars at "Masterstime" were a 1972 Les Paul custom and a highly bastardized 1974 Stratocaster. My amp was 50 watt Marshall Anniversary. I stiil have the guitars along with many others. These days for amplification I use a 1954 Fender Deluxe . a 1966 Fender Dual Showman. a customized 1969 Fender Bandmaster. I have a variety of cabinets Fender, Marshall, Guild.
Thomas: What bands and music had influenced you when you was young and now?
Tim: I think I 've been influenced by songs more as opposed to bands in general . but early on Steppenwolf and Neil Young were some of the first behind the Beatles and Stones. Hendrix led me to free jazz. I heard the Dylan influence in the his songwriting and it seemed revolutionary.
l have always tried to remain open to sounds of any sort, musical or not. one of the first recordings I did in the early 70's was called " Industrial Guitar" the only cassette copy of which has long since gone missing, recorded on a radio shack mono recorder. Lately "Le Mysterie de Voix Bulgarie" is incredible as well as metric [great band from toronto].
Thomas: Are you playing in other bands before the Masters?
Tim: Folk mass then a high-school swing band with horns doing Benny Goodman and the like. My first paying gig, after that on the road with many dubious tours, much mayhem and easy cash. I tired of this eventually.
Thomas: How do you meet Chris and when do you decide to found a group called Masters of Reality?
Tim: As I recall a mutual friend of ours named Eddie Baldwin ,who was a great guitarist, died unexpectedly and Chris called.
I had met Googe in art class and through him Chris. We started jamming the three of us as "The Manson Family", later, with a wurlitzer rhythm ace beat box , we would do some sort of drum and bass routine to a boom box mic, then we put that tape back through the same amp and did guitars or vocals or whatever to the same boom box recorder. primitive over-dubbing. We did live shows like this. After the "Manson Family" what difference would "Masters of Reality" make?
Thomas: The 2-man shows with synthesiser sound guitar with drummachine and blacklight were amazing, when do you decide to hire more bandmembers to become more rock?
Tim: It got to the point where it was too confining with the machine and the songs had outgrown it. I knew Vinnie all along and felt he might work out and he did. We did some recordings that caught the interest of industry ears. Then some shows. When we were hungry we rocked. and all that time we were hungry.
Thomas: Are there other bandmembers or guest playing in the Band? I heard e.g from some drummer like John Magicaro or Frank Briggs plays some shows with the Masters.
Tim: These were fill in players when Vinnie couldn't make it.
Thomas: Can you tell us a secret insider- or funny story about your time with the Masters?
Tim: One afternoon Chris and I played some video games and had some weed. We approached my apartment stoned and laughing about nothing in particular. The daughter of my land-lord , who was sitting out front, said "keep laughing" with paranoid yet mocking derision. After a pregnant pause we both laughed louder . keep laughing.
Thomas: For many Mastersfans the Band exists since their first album and they know only the Songs since this album. What songs do you mean are hidden gems an why (songs there are not on the studioalbum) and why (my faves are Death Serenade, Jezebell or Mental Entity?
Tim: "Train of Pain" "MORTheme" "Voodoo Doll" "X-mas Tree" "Double Whammy" "The Loneliest Monk". these were all early on .
Thomas: The Song from the first album are all written by Goss/Harrington. Can you tell me what a typical Harrington and a typical Goss Song is (I know Chris guitarplaying was influenced by Jimmy Page and I think you told in an interview more by Jimmy Hendrix)?
Tim: I don't know that specifically. from me came mostly riffs and melody. Chris did lyrics with my occasional contribution. He had some words. I had a riff and a title. We had "Magical Spell". "Kill the King" was my music to his words, same with "Sleepwalking". He had "John Brown " mostly . I think I did the bridges, same with "Domino"
Thomas: What do you think, why Rick Rubin chose you to produce an album, was the demo so good or do you think your cool liveshows convince him?
Tim: Yes to both .
Thomas: How important was a Manager like Steve Lartham for you, can you tell me something about him?
Tim: Steve Latham is an extemely generous man without whom there would have been no masters as we were to become.
He funded our demo. We slept in his house, ate his food, drank his booze. He now is involved in nature conservancy. go figure.
Thomas: Who is Mr. Owl and why do you need him for the recordings of your first album?
Tim: Owl I had known since high-school. He did most of our shows up till the deal. He then quit right before the record. "Kill the King" intro is a tip of 'the hat to him and to get him on the record.
Thomas: What songs from the Bogeymen should be for the 2nd Mastersalbum. The album "There Is No Such Thing As" sounds closer for many Mastersfans to the fist Album then "Sunrise On The Sufferbus"?
Tim: I'm sure riffs from the Bogeymen would have surfaced as Masters tunes eventually.
Thomas: The Bogeymen album shows, that you are a fantastic singer, why you don´t sing a song at you Masterstime?
Tim: I think we were trying to establish a sound and structure with defined roles. It's funny because while we were recording the album Rick Rubin floated the idea of finding a singer and Chris would play bass... I felt Chris was the singer and nixed it straight up.
Ironically while on the final tour I was singing Ginger Bakers "Blue Condition" once in a while and you know what happened next, strange, with the Bogeymen I was the singer by default for better or worse.
Thomas: How do you and Vinnie met the other bandmembers from Bogeyman, Greg Creamo Liss and Geroge Rossi. Are there friends of you and from Syracuse too?
Tim: Rossi played a few shows with the Masters after Owl quit so we remained in contact and Creamo was kicking around so we did it with them. They were local players.
Thomas: What happens with you after Bogeyman, until your release the "H" EP (Shinola Album) and the fabulous "MASTER FREQUENCY & HIS DEEPNESS"?
Tim: The Bogeymen experience was like being held hostage. Delicious Vinyl had bought the Masters rights so they felt entitled to me after the break-up . All the while trying to manipulate the band back together. I just wanted to get away from it .
There were other offers available but they wore me down. I was resentful about doing a record for them. I think you can hear it. All pathos and seige mentality. A few years later I recorded some songs which were to be "Shinola" but there were distribution problems and it went un-released.
While I was doing "Shinola" I was also recording "Master Frequency" with Gary Dobbins for Triple XXX. These records are sort of polar opposites as far as approach is concerned and in retrospect I suppose if one had to sink better it was "Shinola". MFAHD is much closer to me today. Also I felt more confident singing.
Thomas: Is there a story or meaning behind the title "MASTER FREQUENCY & HIS DEEPNESS"?
Tim: Not really. Gary told a story about some hair gimmick called the master frequency ultra-violet ray he saw way back... some type of crazy electronic perm... one day he asked if I was doing chords and harmonies only his deepness could hear, it seemed to make sense. It was a great time at Chez Ray pool and barbeque.
Thomas: What happens after the soloproject and when do you decide to build up your new band Creepjoint?
Tim: Blank spots. Life and time to remember and forget, and i was probably writing something here or there.
Thomas: Creepjoint is a very cool band, can you tell us something about the other bandmembers?
Tim: Yeah. Scott Schimpff and Bobby Budd are long time friends and partners in many ways not limited to music exclusively.
We go through spells where the sessions have little or nothing to do with being a band, but I think no matter what we do it ends up being expressed or represented musically at some point.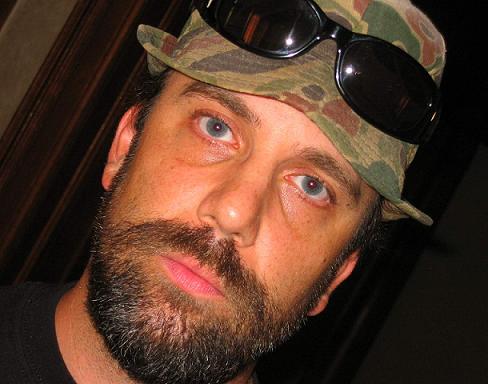 Scott Schimpff from CREEPJOINT (Bass)
Thomas: Can you tell us something about the 2nd long awaited CREEPJOINT album that maybe comes out this year?
Tim: We have a lot of songs in the oven and need to weed through them all. I feel we might do a more acoustic record first, although we have a lot more electric things in the can at the moment, as to when I guess when it's ready.
Thomas: Do you planed to do some livegigs or a small tour after releasing the new album?
Tim: Playing gigs here is difficult ... but we are always open to opportunities should they arise.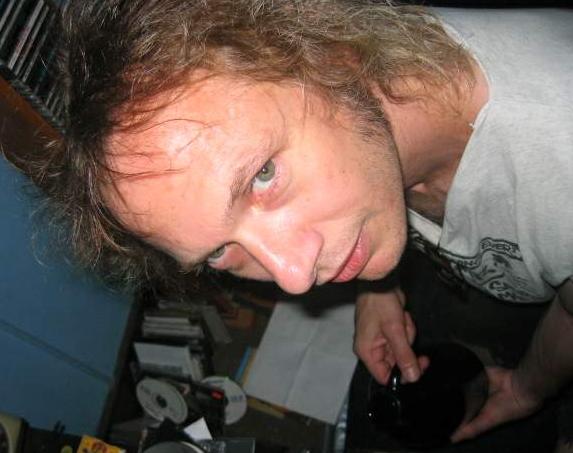 Bobby Budd from CREEPJOINT (Guitar)
Thomas: And do you can imaginge/sugesst that Creepjoint tours not only in the USA and comes for a few Gigs to Europe especially Germany?
Tim: We are planning to hi-jack a trans-atlantic oil tanker and beach it in Spain...maybe you could pick us up?
Thomas: Now some personal questions that I ask all Bandmembers. When is your birthday?
Tim: 19 July 1957
Thomas: Are you married and/or have children?
Tim: Yes. I'm married and have two sons Derek 18 and Lukas 14.
Thomas: Do you have a job or are you mainly a musican?
Tim: I try to fend off work as much as possible, however I am a fabricator of glass at the moment, this can change at any time.
Thomas: What hobbies have you (beside your music)?
Tim: Painting and drawing.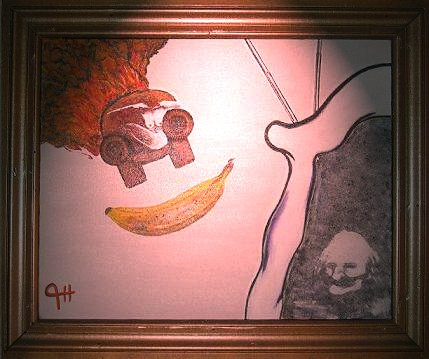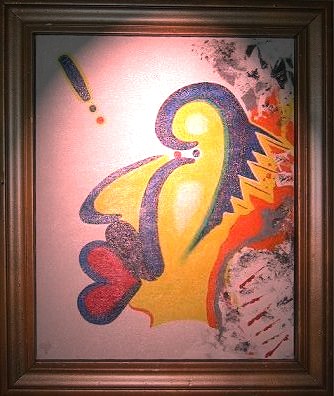 aus der Harrington Galerie links/left "INCONGUITY" und rechts/right das Werk "ZIPPERHEAD"
Thomas: Now the favourite questions. What are your favourite 5 musicalbums (you can say more if you like)?
Tim: Brian Eno "Here Come The Warm Jets"


Steppenwolf "Live" [vinyl only]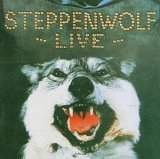 Cream "Disraeli Gears"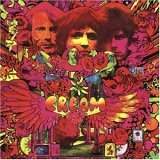 The Beatles "Revolver"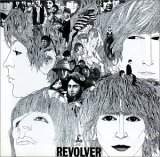 David Bowie "Low"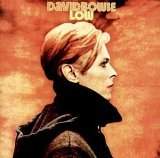 Neil Young "After The Gold Rush" and "Ohio" [the csny single]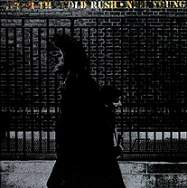 Black Sabbath, The Stooges, The James Gang , Bauhaus , Joy Division, Radiohead, Flaming Lips, Metric, Trail of Dead, White Stripes, Eminem, Django Reinhardt, Stravinsky, Charles Mingus, Duke Ellington, Sun ra...
I could go on.
Thomas: What was the last movie you watch and what movie you can suggest a Mastersfan?
Tim: "Libertine" with Johnny Depp. I recommend 'the saddest music in the world" by a canadian director named Guy Maddin.
Thomas: What is your favourite dinner and drink?
Tim: I can't be real accurate about that. It depends on the mood and climate. I love many cuisines and all manner of drink.
Thomas: What are your favourite Masterssongs?
Tim: Blue Garden, X-Mas Tree
Thomas: And what are your favourite Creepjointsongs?
Tim: All of them at one time or another but not all at once.
Thomas: What was the last musicalbum you buy?
Tim: I really can't remember.
Thomas: Last Question. This year the Masters exist 25 years and the musicspirit of the Masters and your melodies lifes in every Harrington song. Is there anything what you won´t say to all your fans you have outsite?
Tim: I suppose one never knows what impact something might have. That is part of the mystery and beauty of art. Creating gives way to something that develops a power of its own.
As time passes the evolution becomes more obvious and apparent. I'm grateful to all those who had influenced or are influencing this
Thank you very much Tim for giving me this great interview!!!!!!!
More links about Creepjoint:
Enjoy Creepjoint Music at MySpace and Purevolume!
Click here for the original Creepjoint Website!